Nyetimber
Bringing Nyetimber online
Situated in the South of England Nyetimber is one of the world's finest sparkling wines, and is now rivalling the famous Champagne houses of France. After successfully working with them to evolve the brand positioning we designed and developed a bespoke experiential e-commerce website to express this and allow customers to buy directly from their new online shop.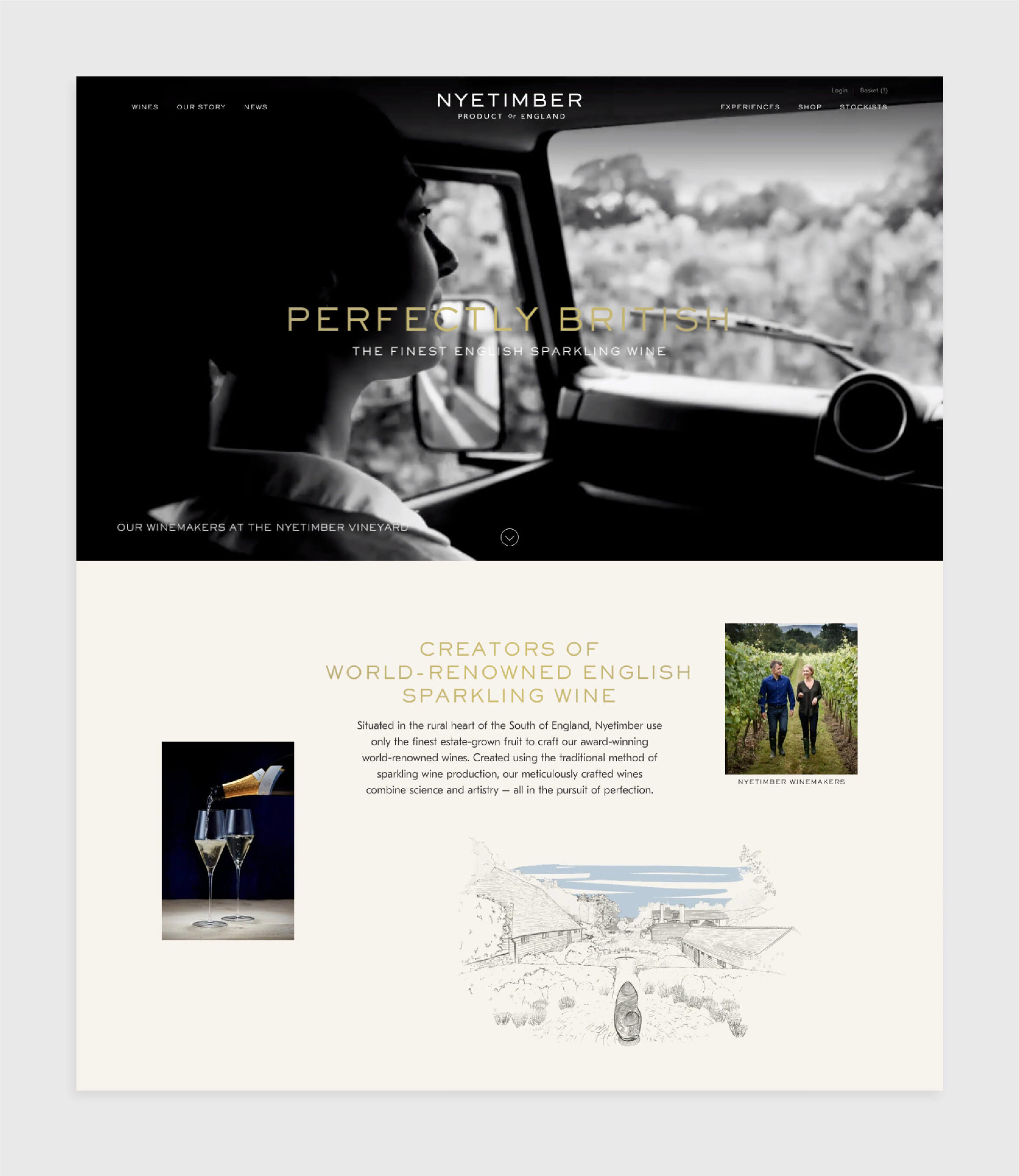 LIFESTYLE THROUGH CONTENT
The site's main aims were to portray the brand, showcase the wines and promote a way of life associated with Nyetimber – social, elegant and sophisticated. We created the content for the site including videos, animations, cinemagraphs, photography, tone of voice and copy.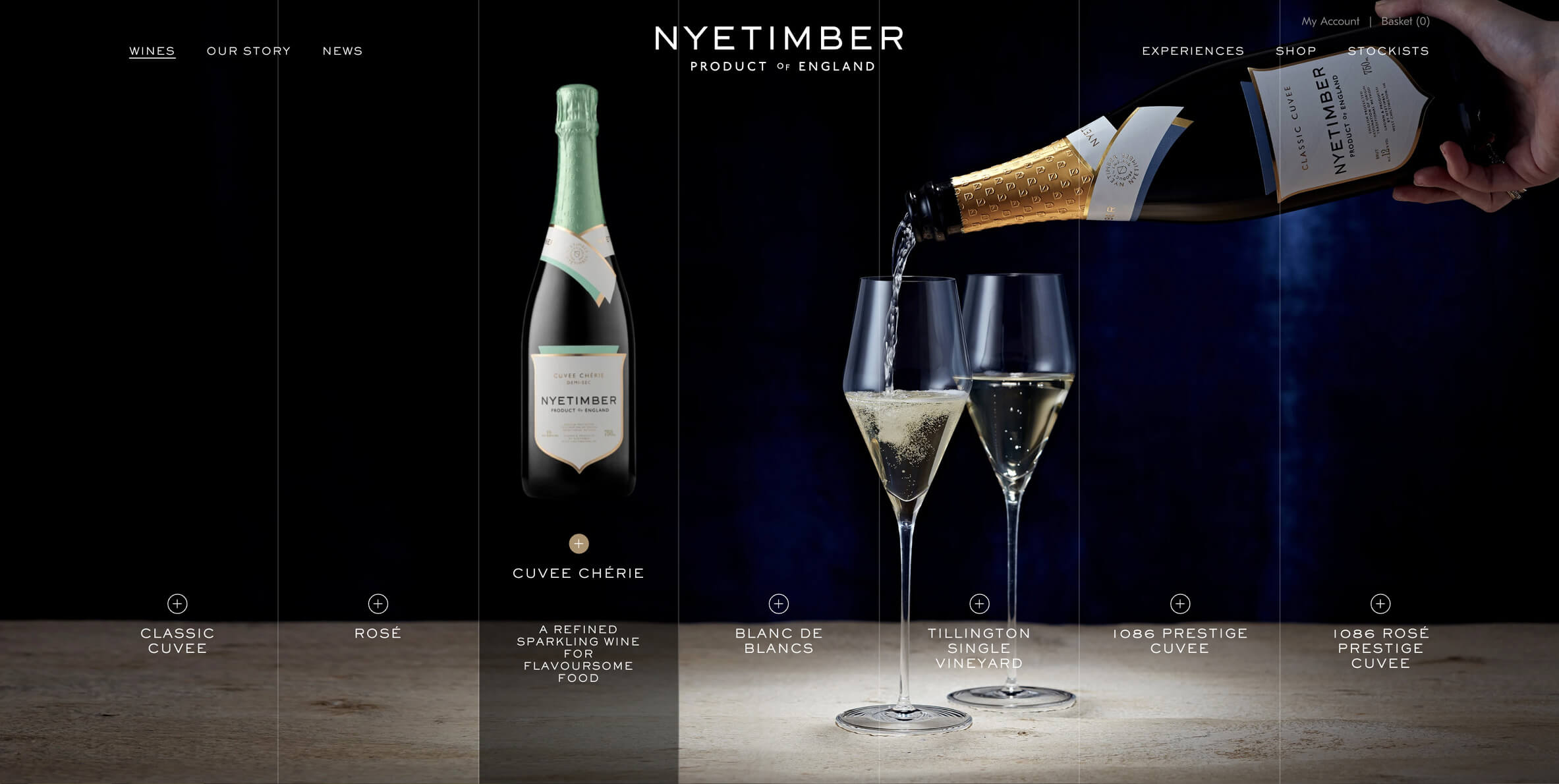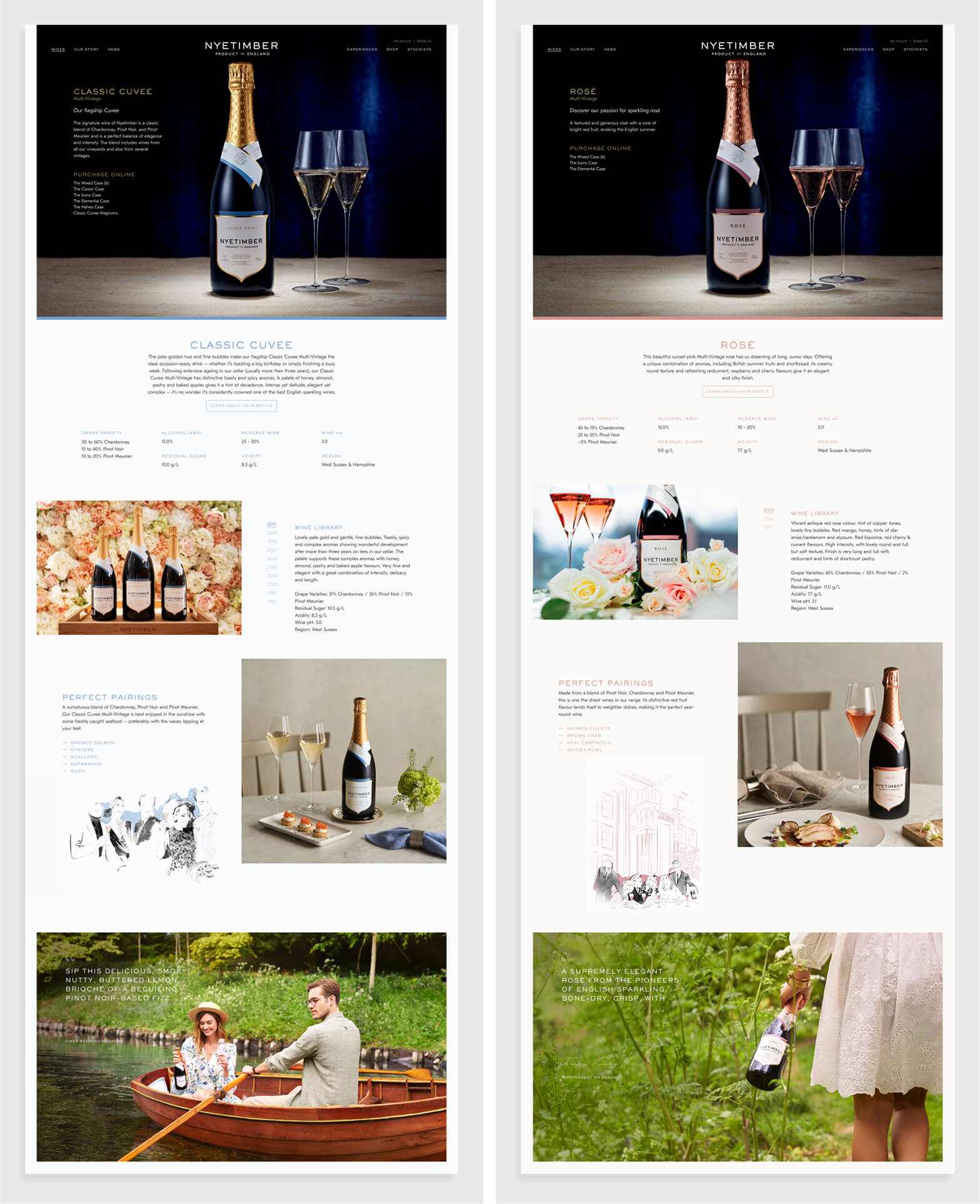 BRINGING THE BRAND TO LIFE
Illustrations were created and then animated to place Nyetimber at the heart of social occasions and to tell the story of its history.
A NEW E-COMMERCE EXPERIENCE
E-commerce was introduced to sell carefully curated cases, including a customised mixed case that allows the user to select their own cuvees, and unique Nyetimber tasting ticketed experiences.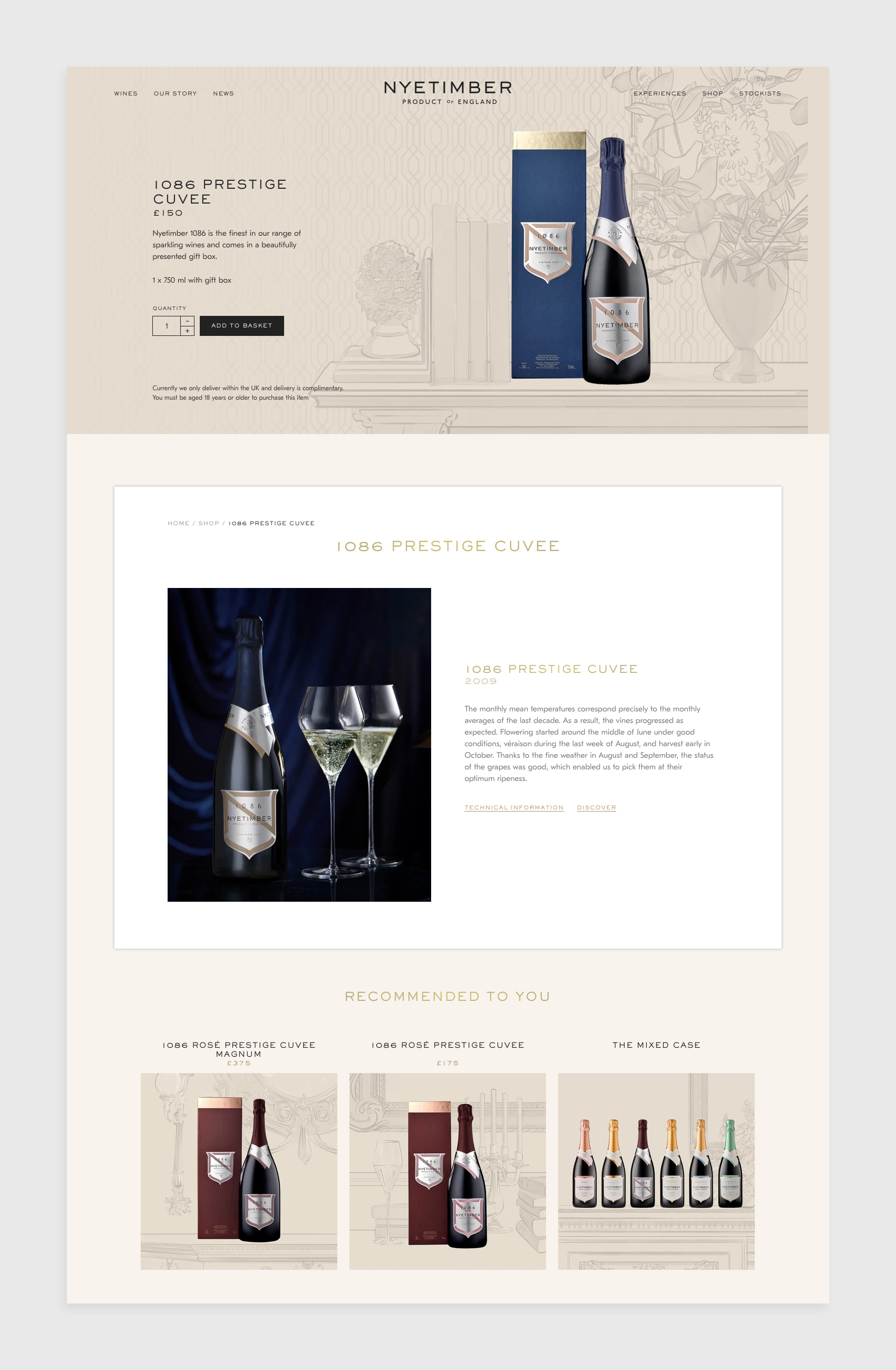 UX AND INTEGRATIONS
Prior to any creative, we carefully created personas for the website to establish user journeys. The website also works across many complex external systems where API customisation was required.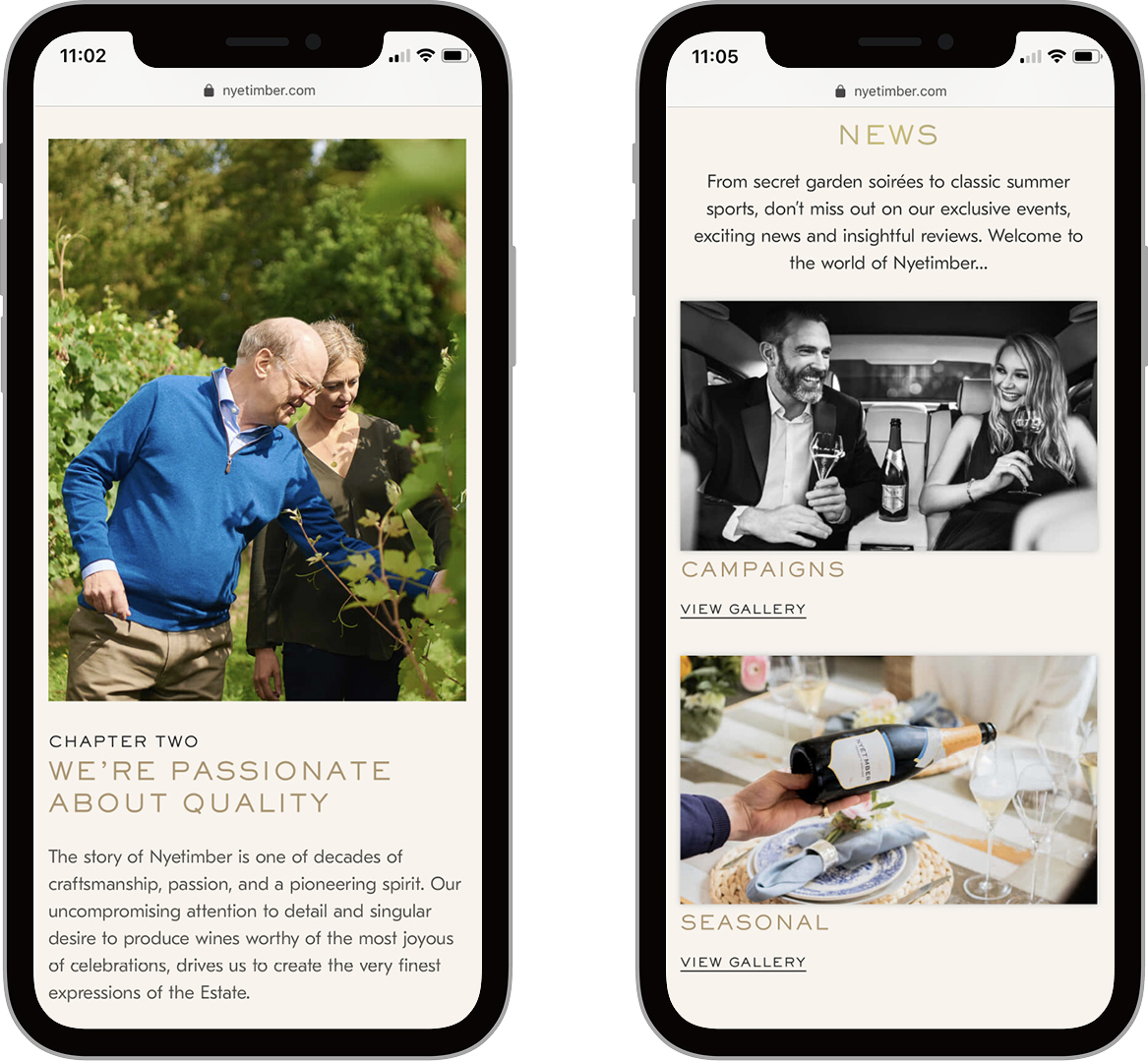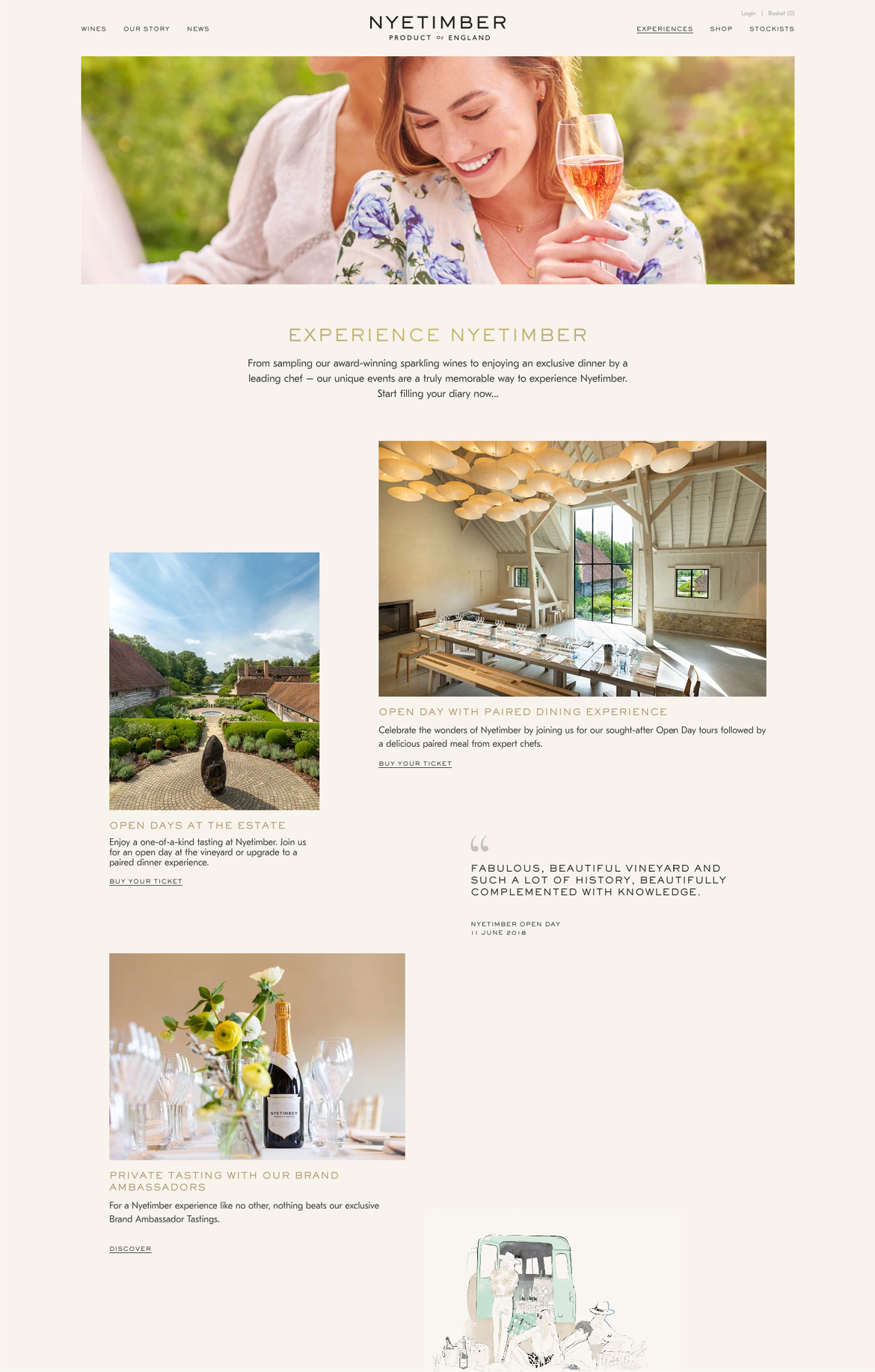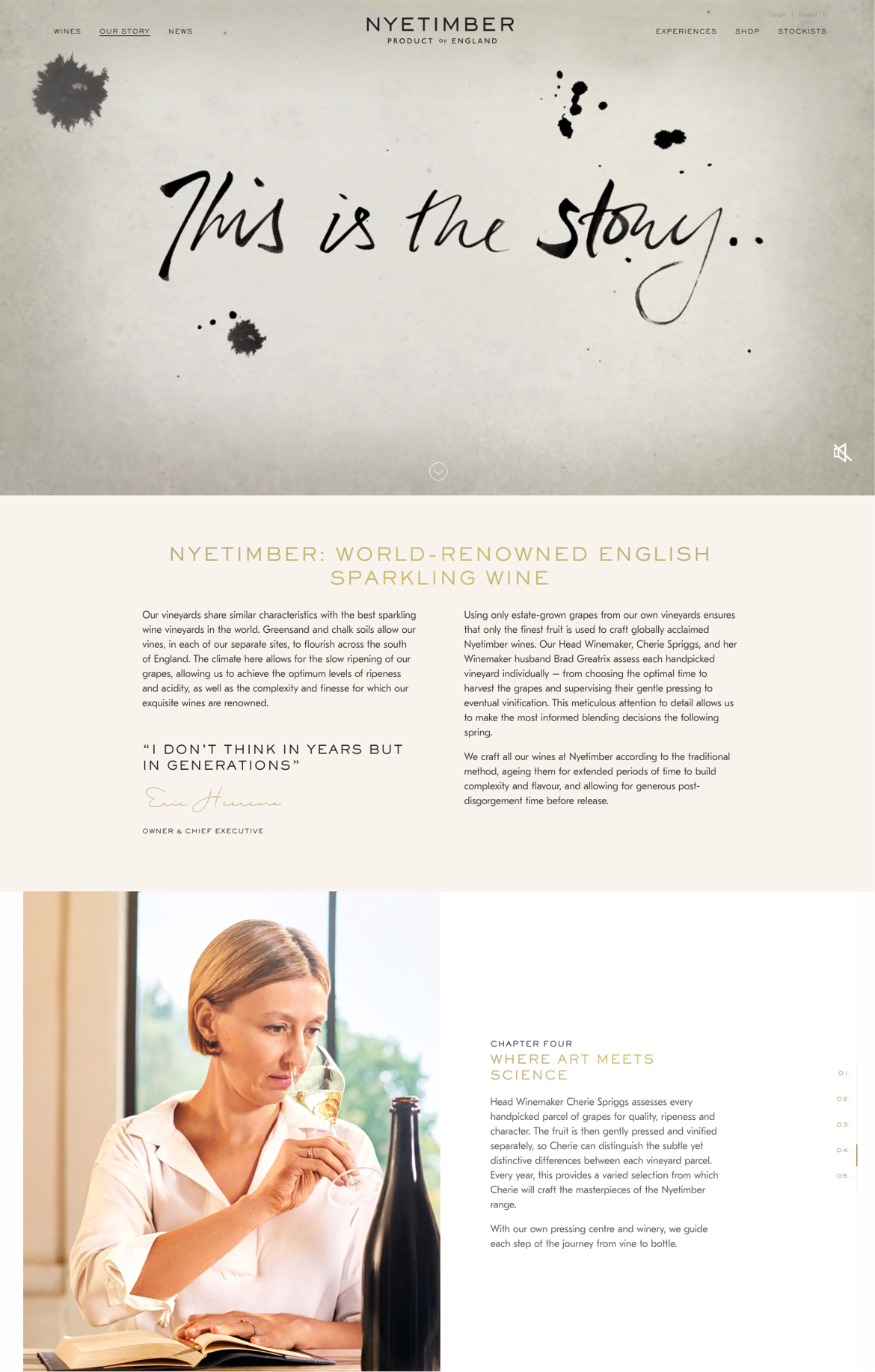 PROJECT SERVICES
Creative Direction
User Experience (UX)
Website Design
E-commerce Build
Film Direction/Production
Photography Art Direction
Animation