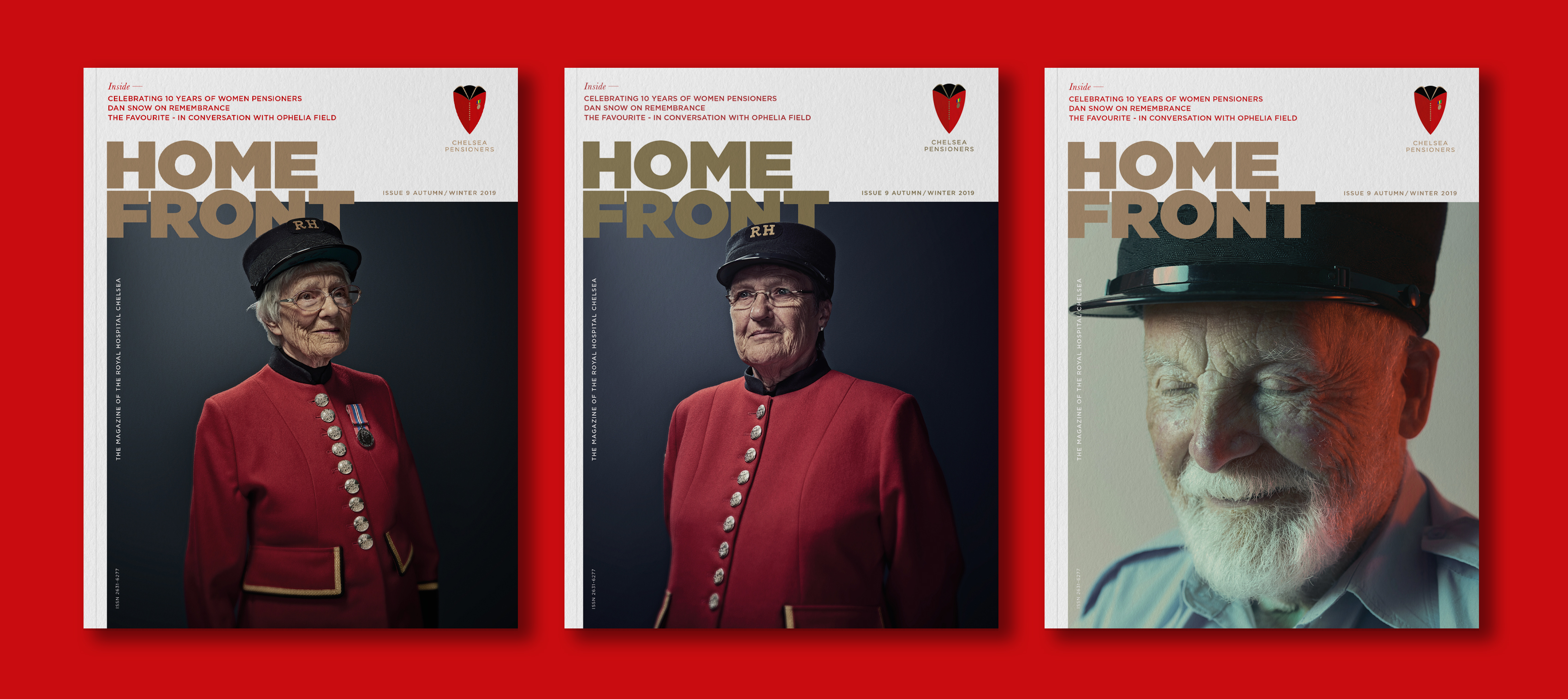 Royal Hospital Chelsea
Home Front Magazine
Published biannually, Home Front is the magazine of the Friends of the Royal Hospital. We have provided editorial design and art-direction, and created a new-look journal that reflects the new direction the brand is taking.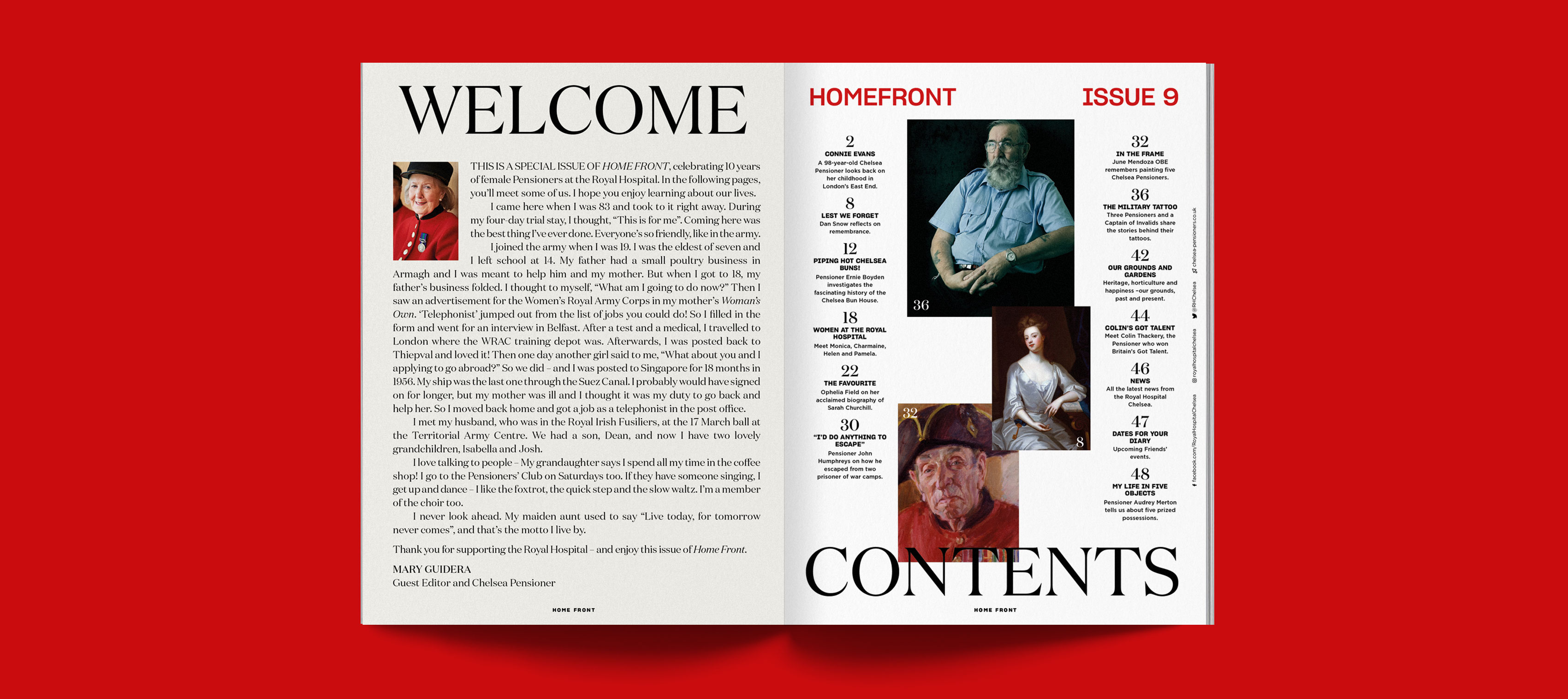 THE GREAT ESCAPE
Pensioner John Humphries escaped twice from the axis forces Prisoner of War camps, and made his way across Europe to the safety of British occupied Italy.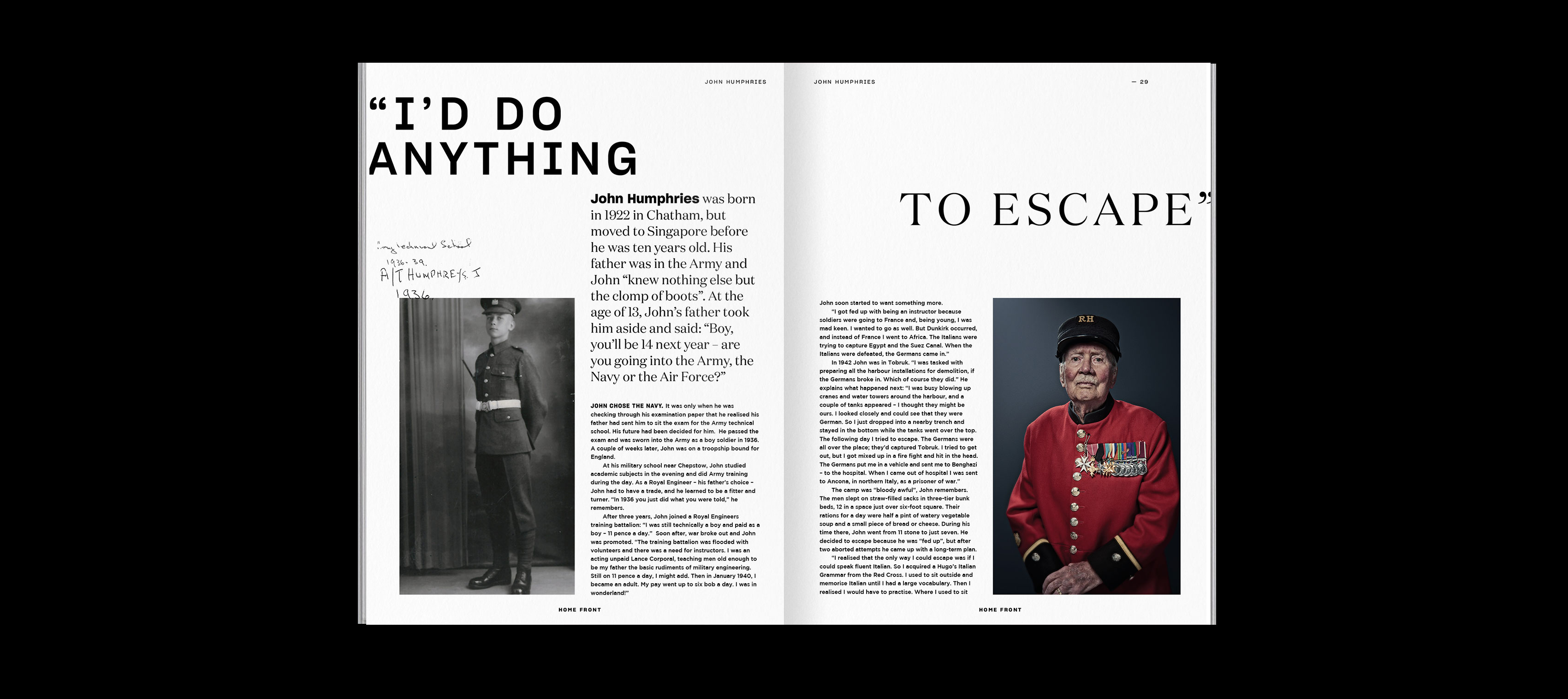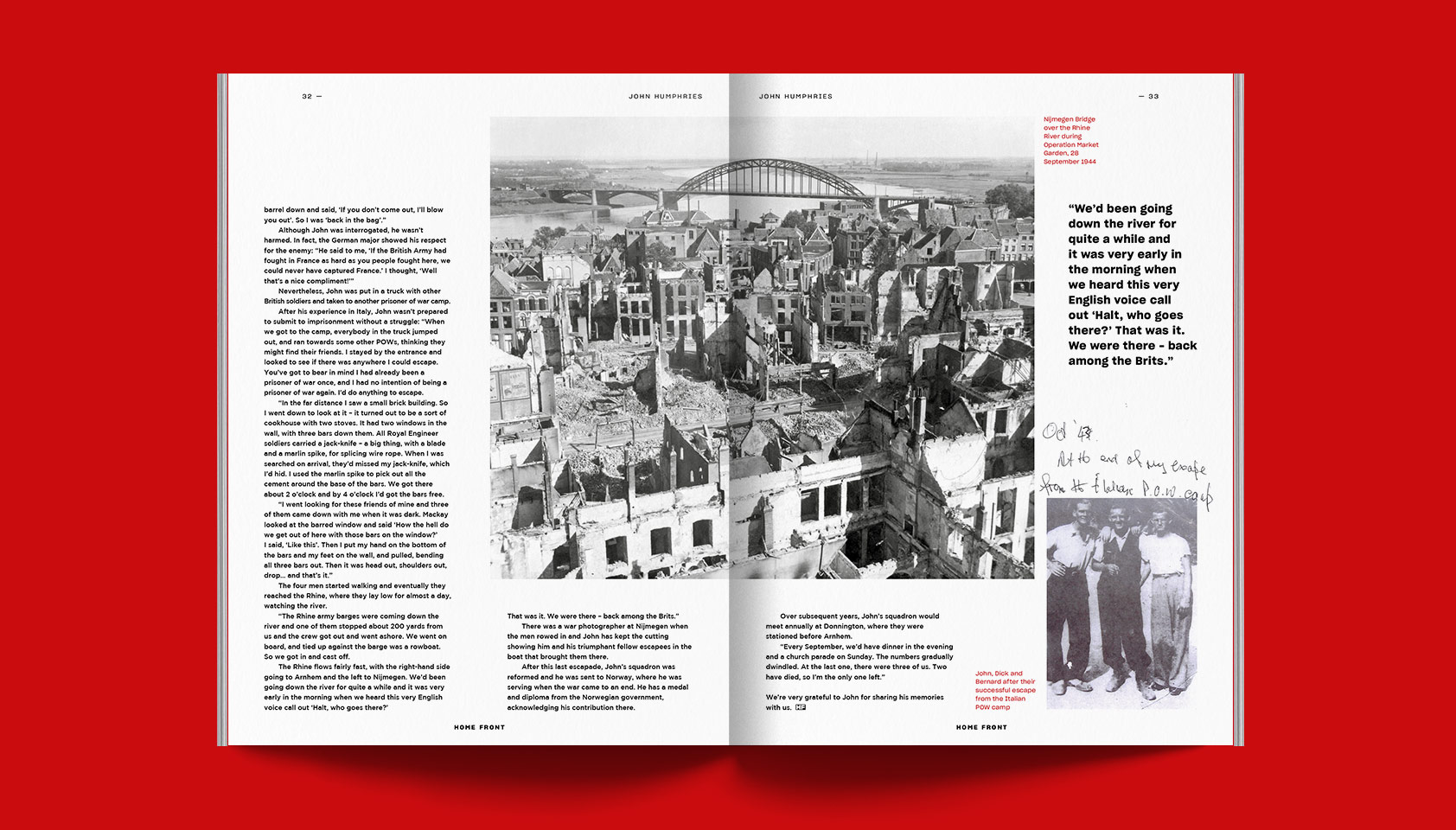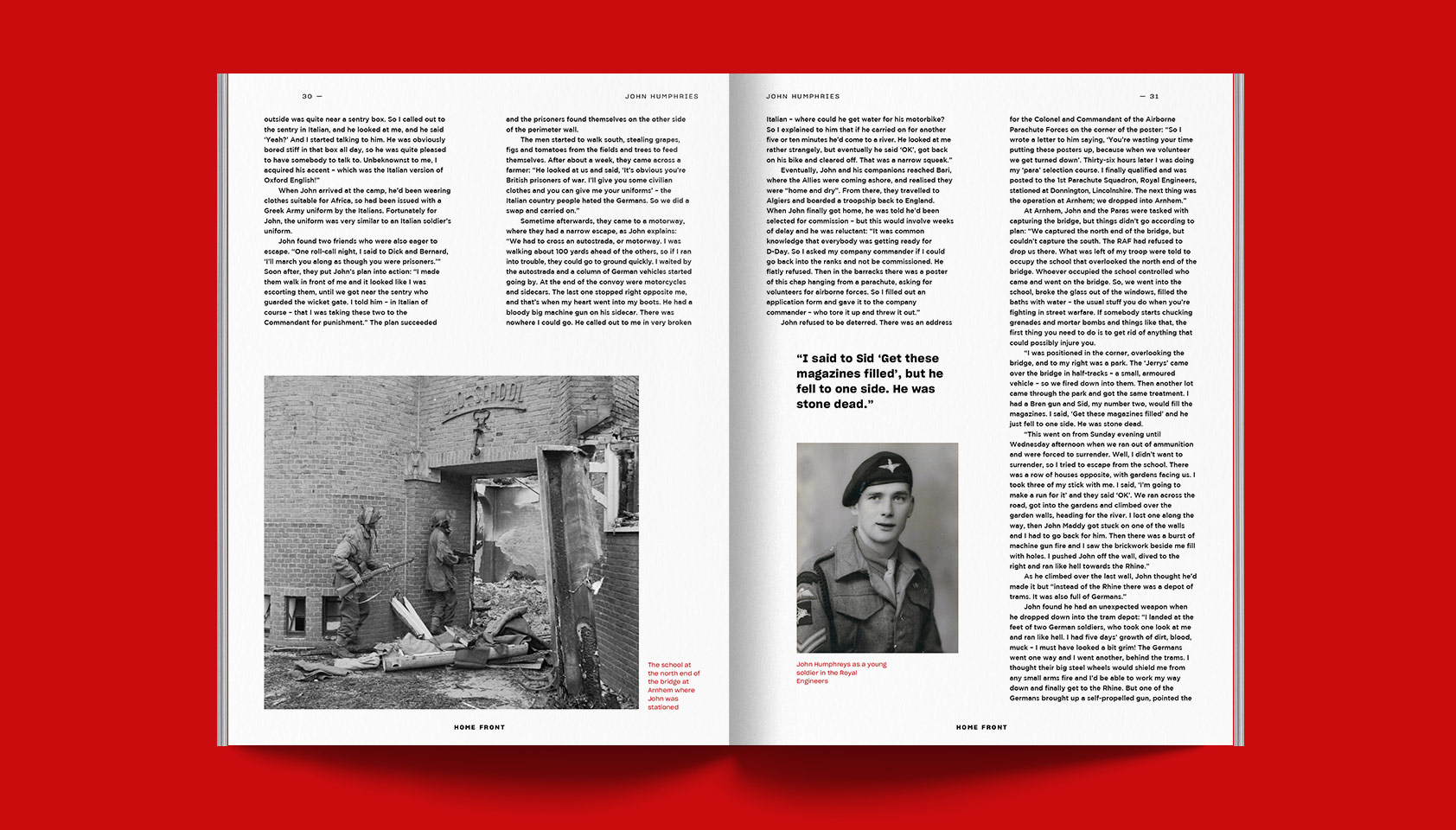 Editorial features on broader interest include articles on Ophelia Field's 'The Favourite' and the Flemish artist Van Dyke.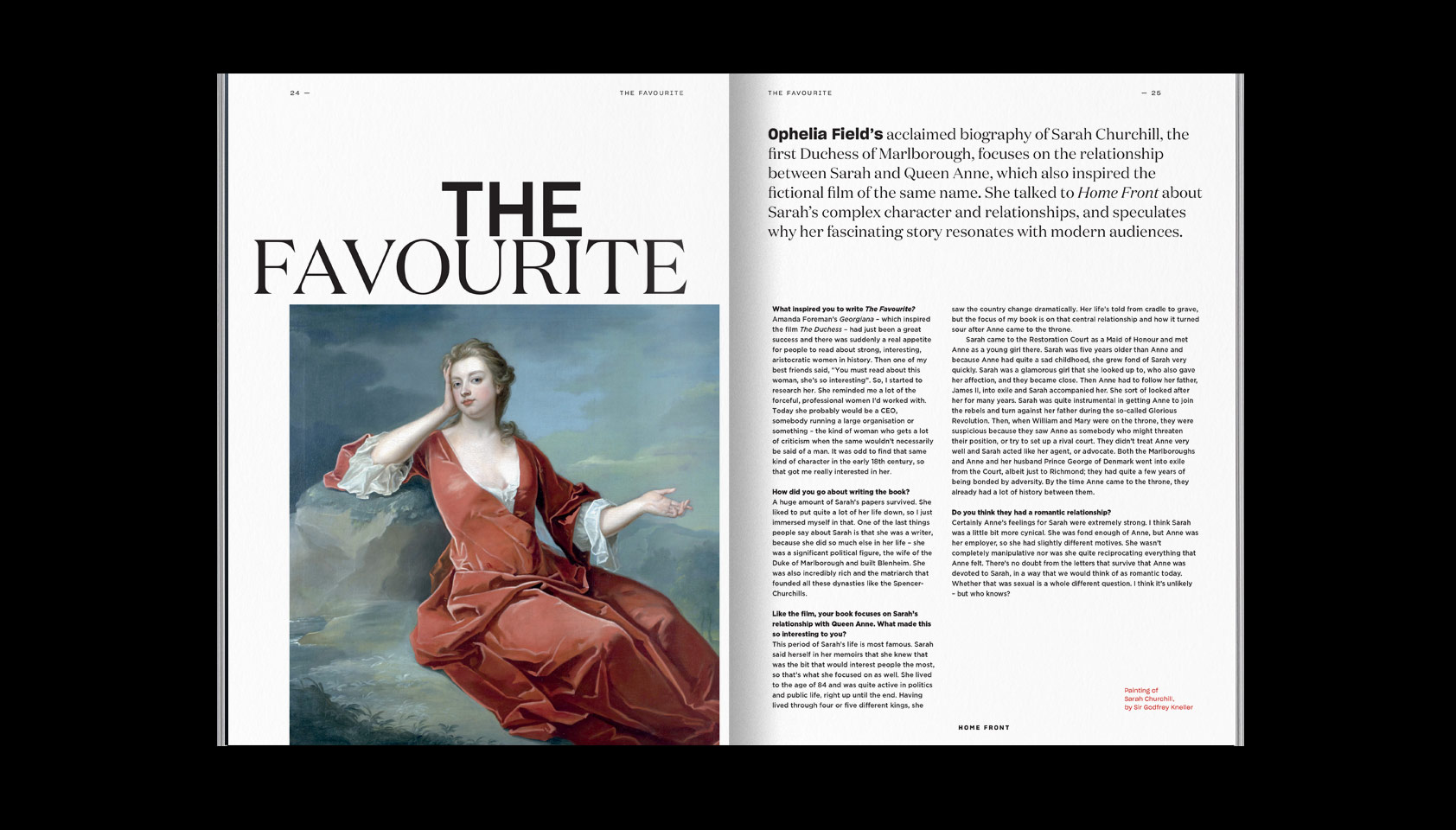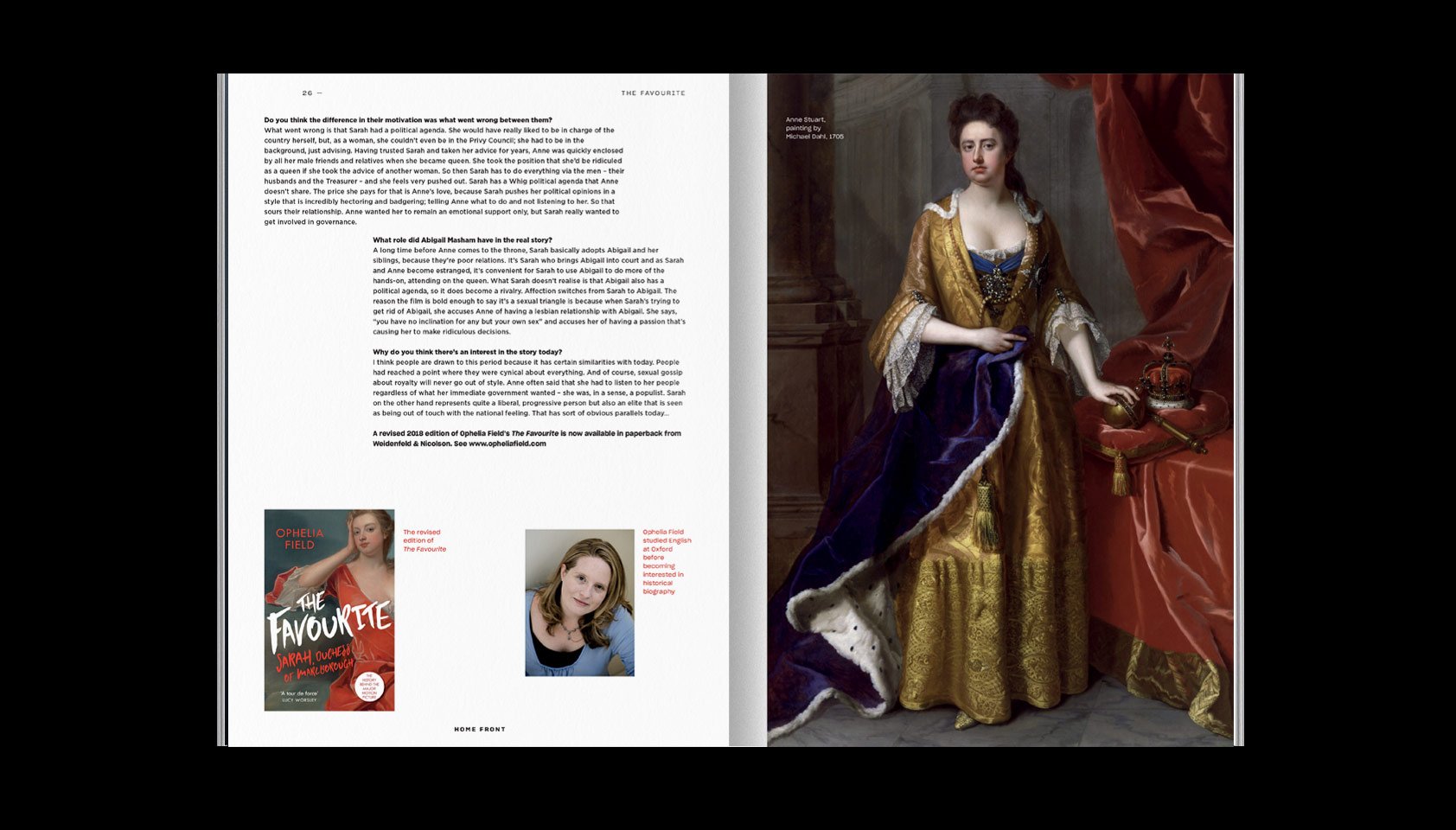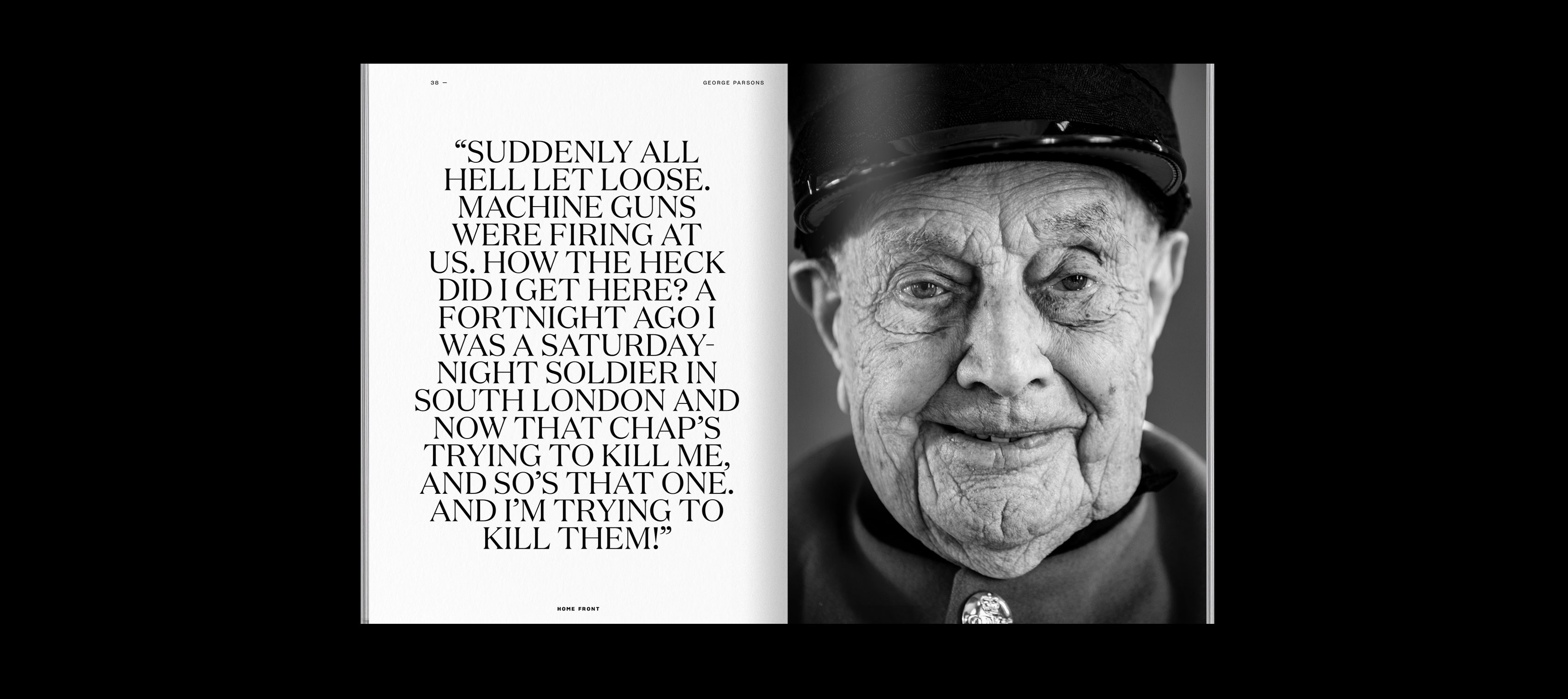 Since 2009, female veterans have been admitted to the ranks of the Royal Hospital. A special photo essay was commissioned to mark the anniversary.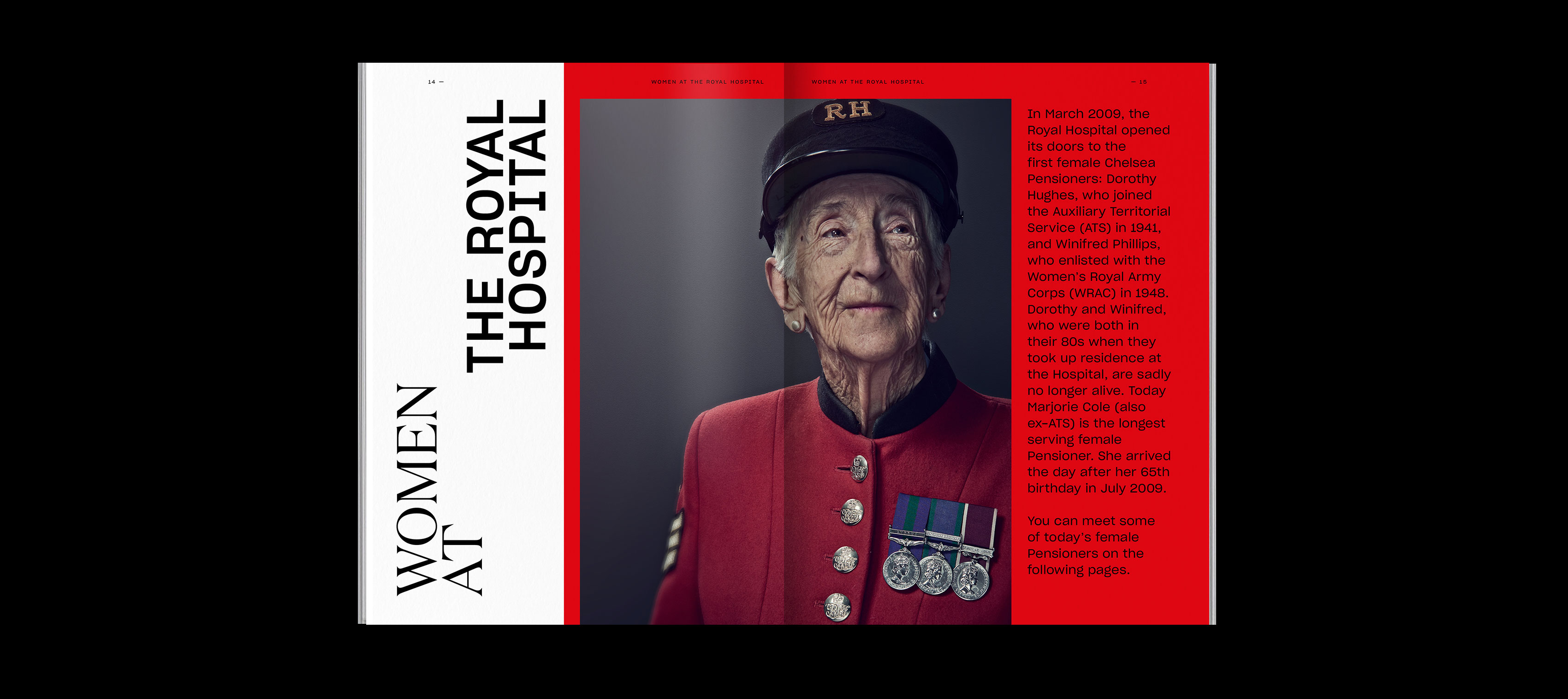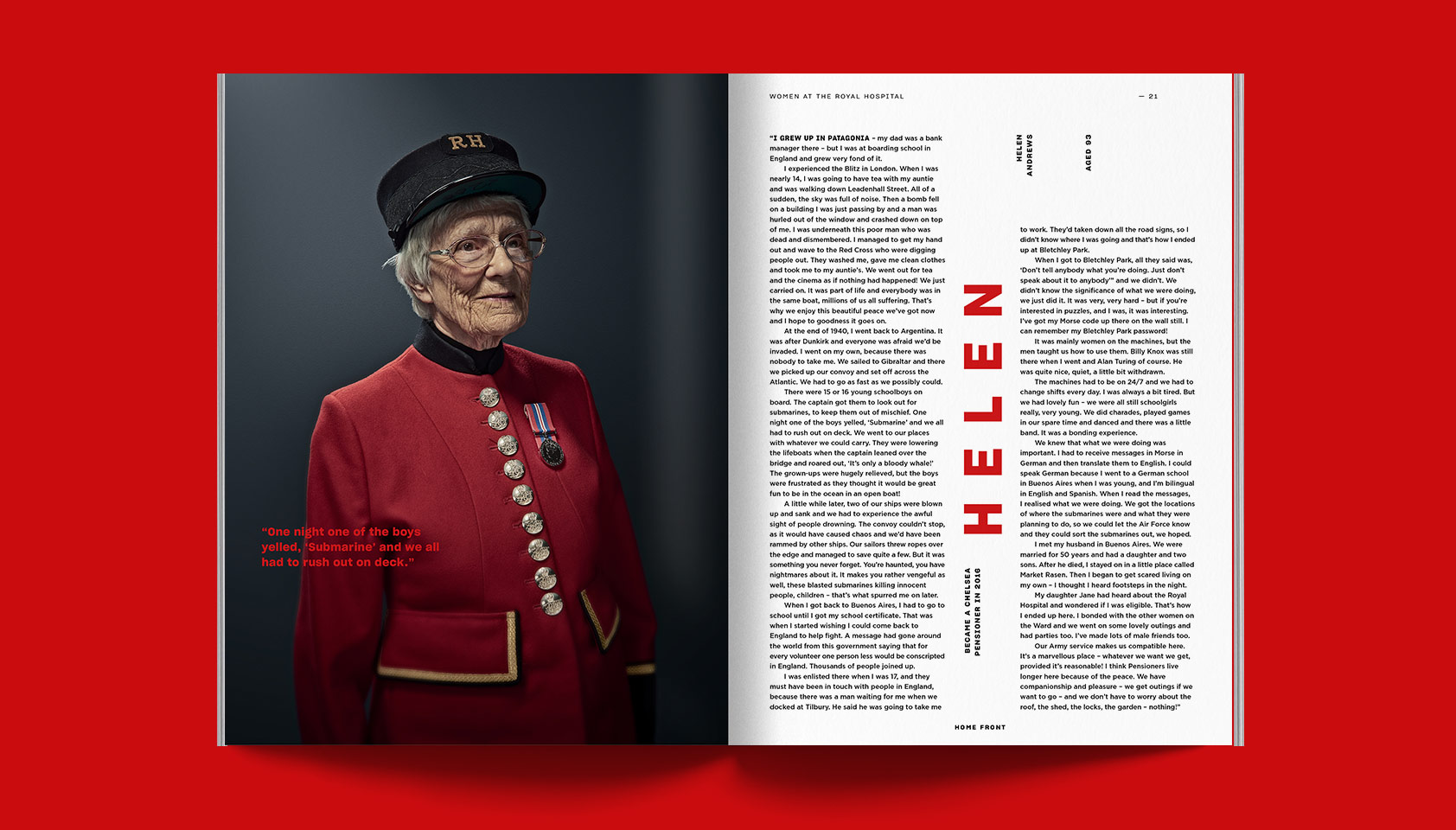 Issue 8 features an article on the Tricorne hat making process, by Patey. We spent a morning in their small factory in South London shooting reportage photography with our in-house photography team.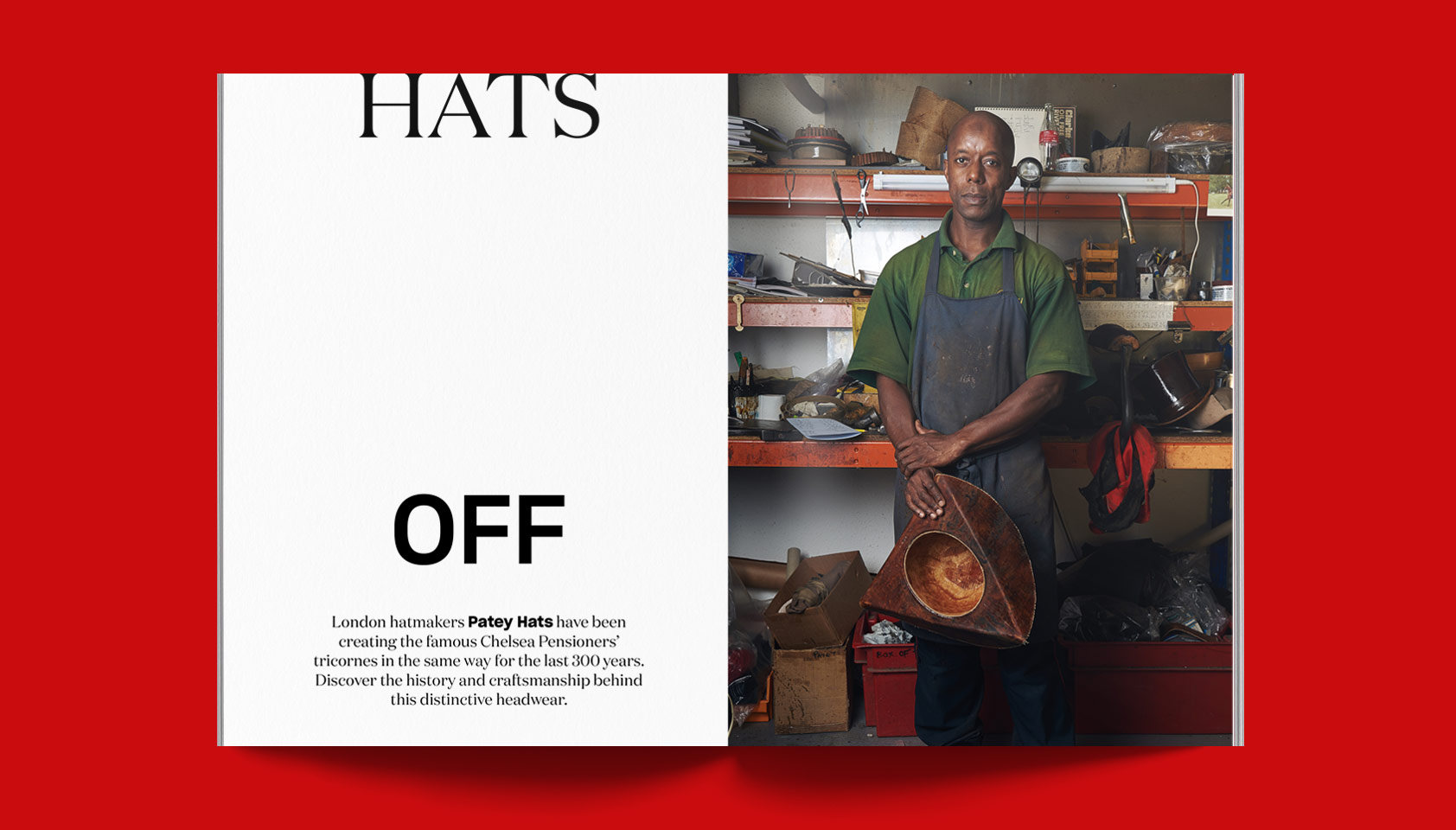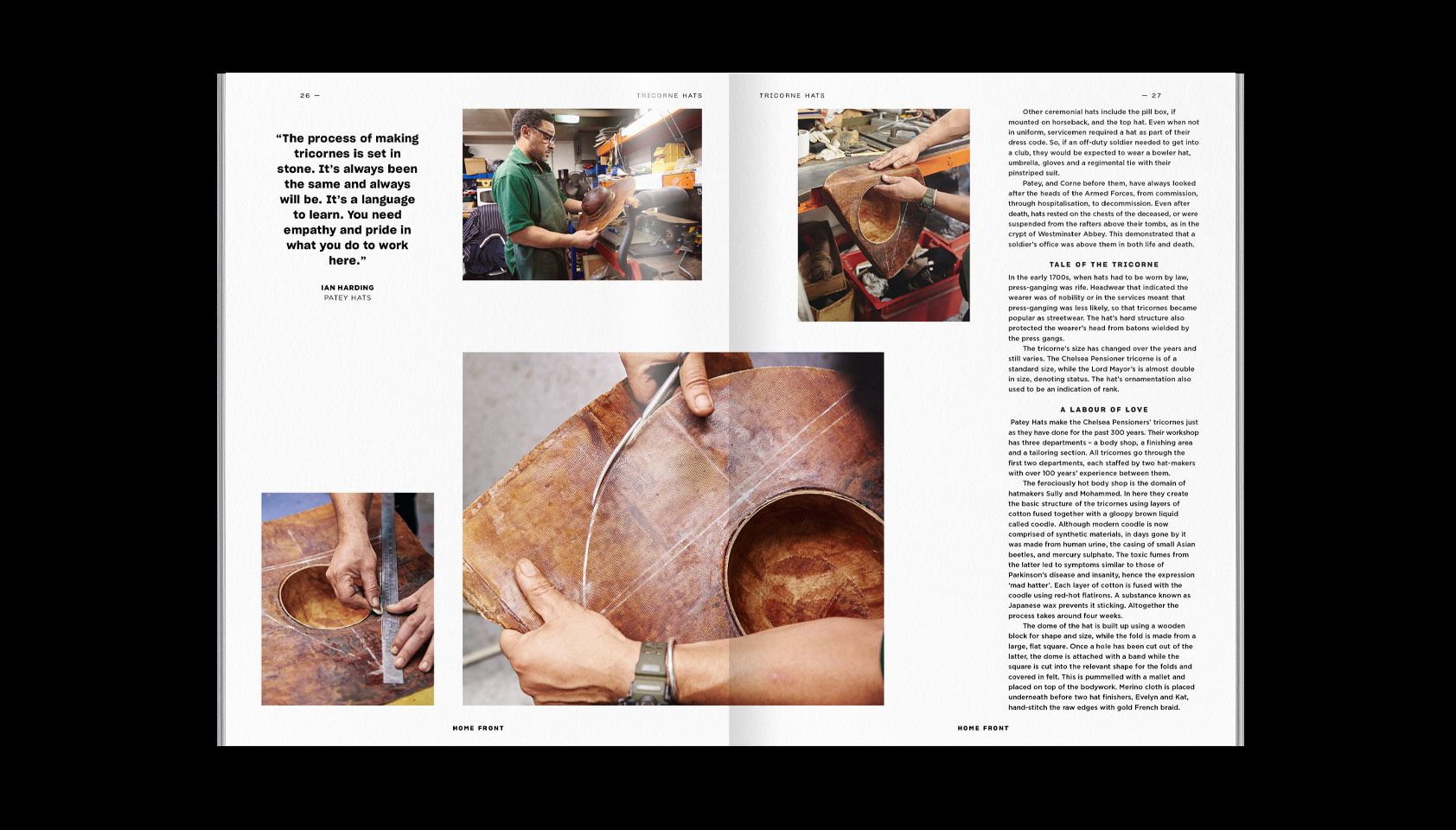 For Issue 9 we photographed and featured the stories behind Soldier's Tattoos.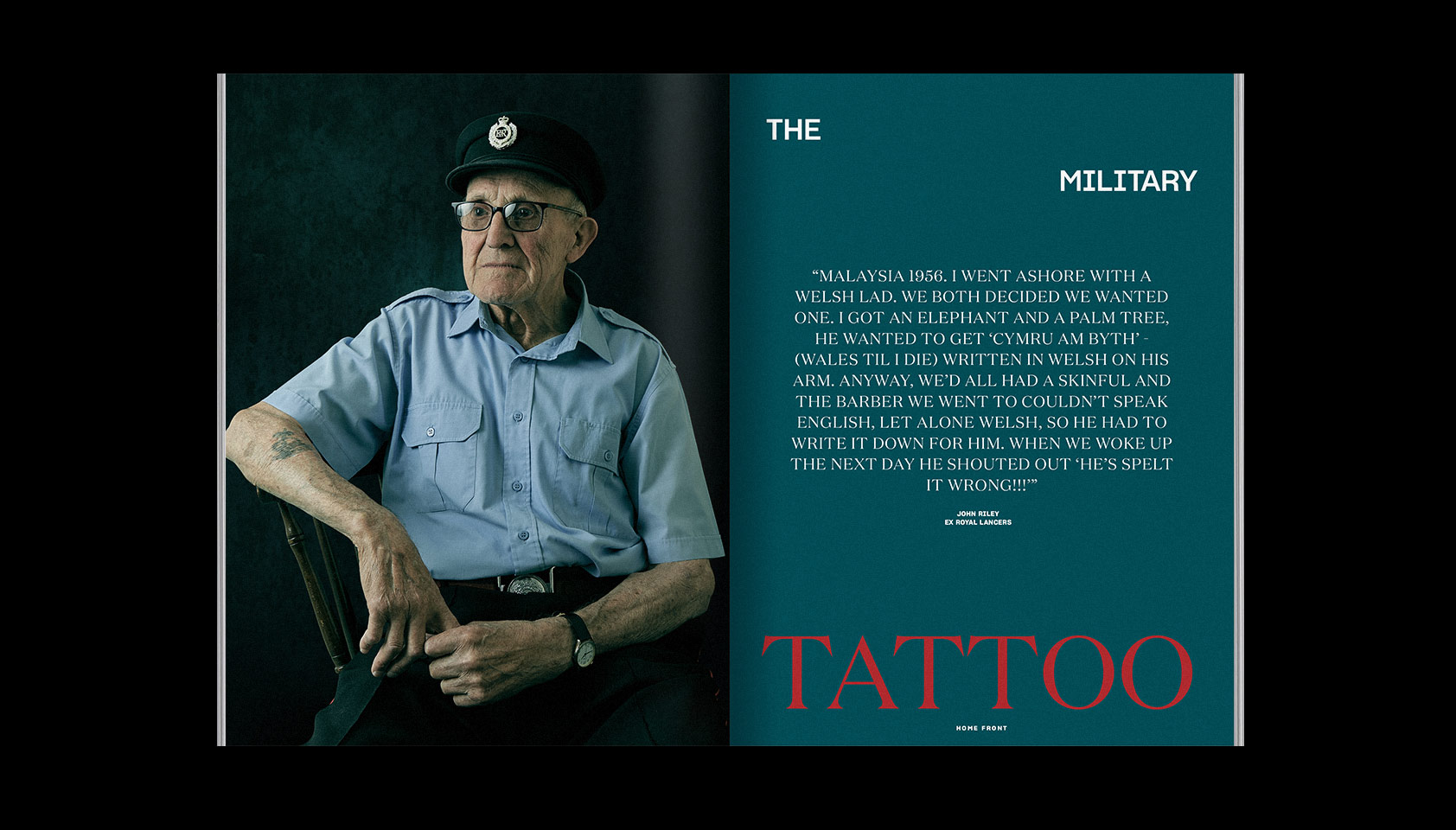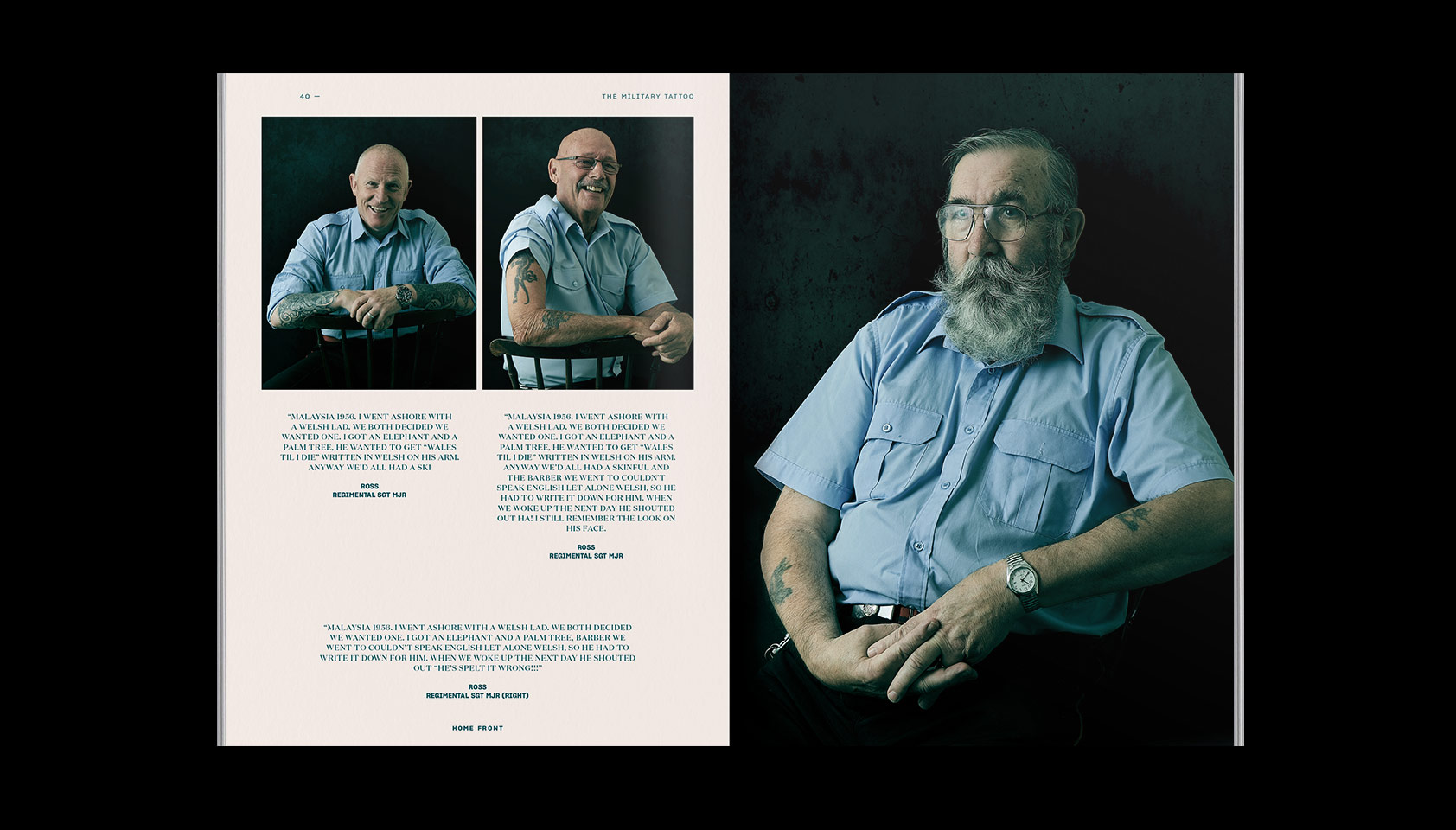 PROJECT SERVICES
Creative Direction
Design for Print
Editorial
Photography Art Direction