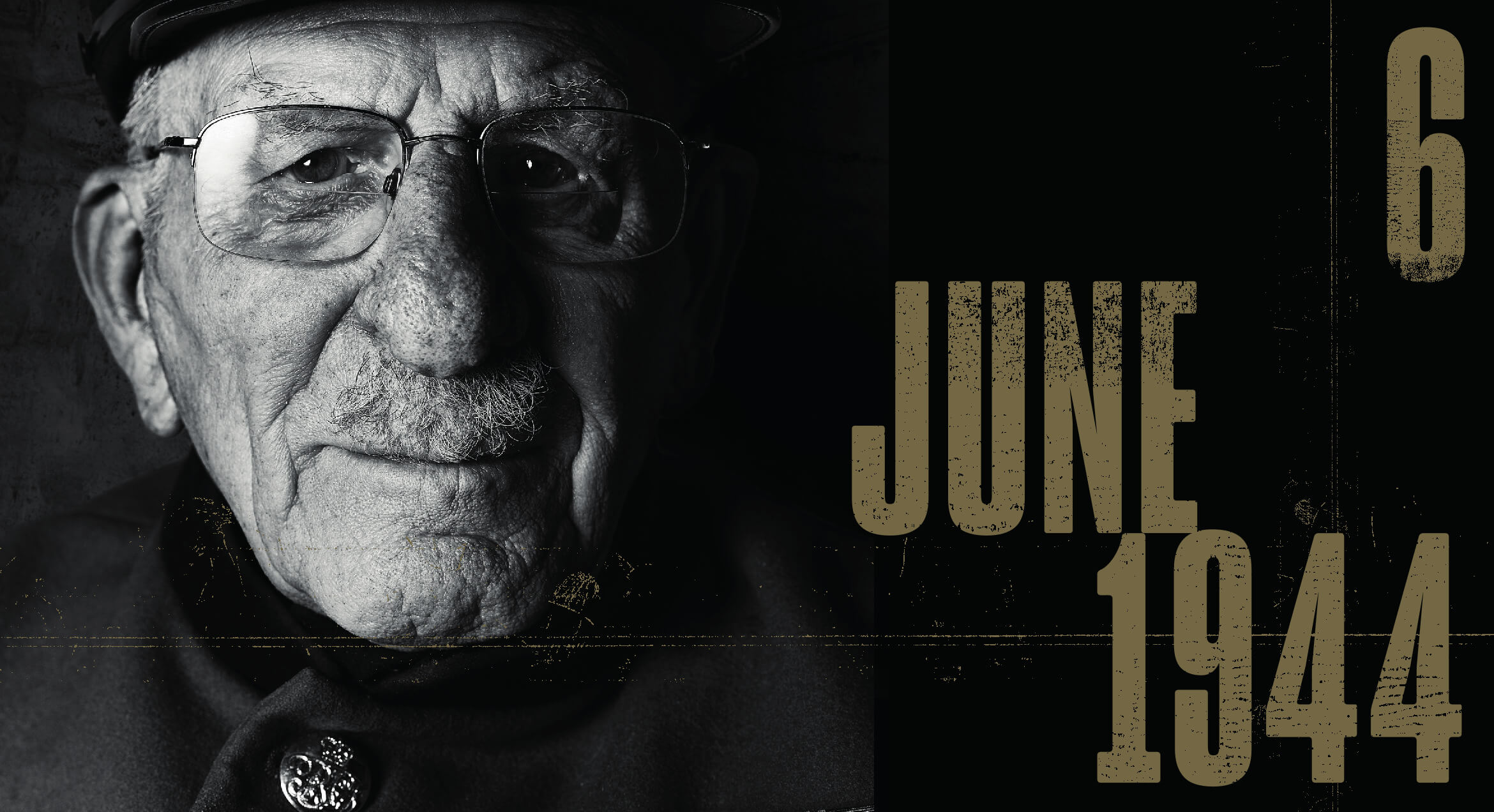 Royal Hospital Chelsea
6th June 1944
6th June 2019 was the 75th anniversary of D-Day during World War II – one of the most significant battles in European and American history. To mark the occasion, the Royal Hospital Chelsea invited Deep to produce a commemorative publication that would be given away to 'Friends' at the RHS Chelsea Flower Show to encourage fundraising.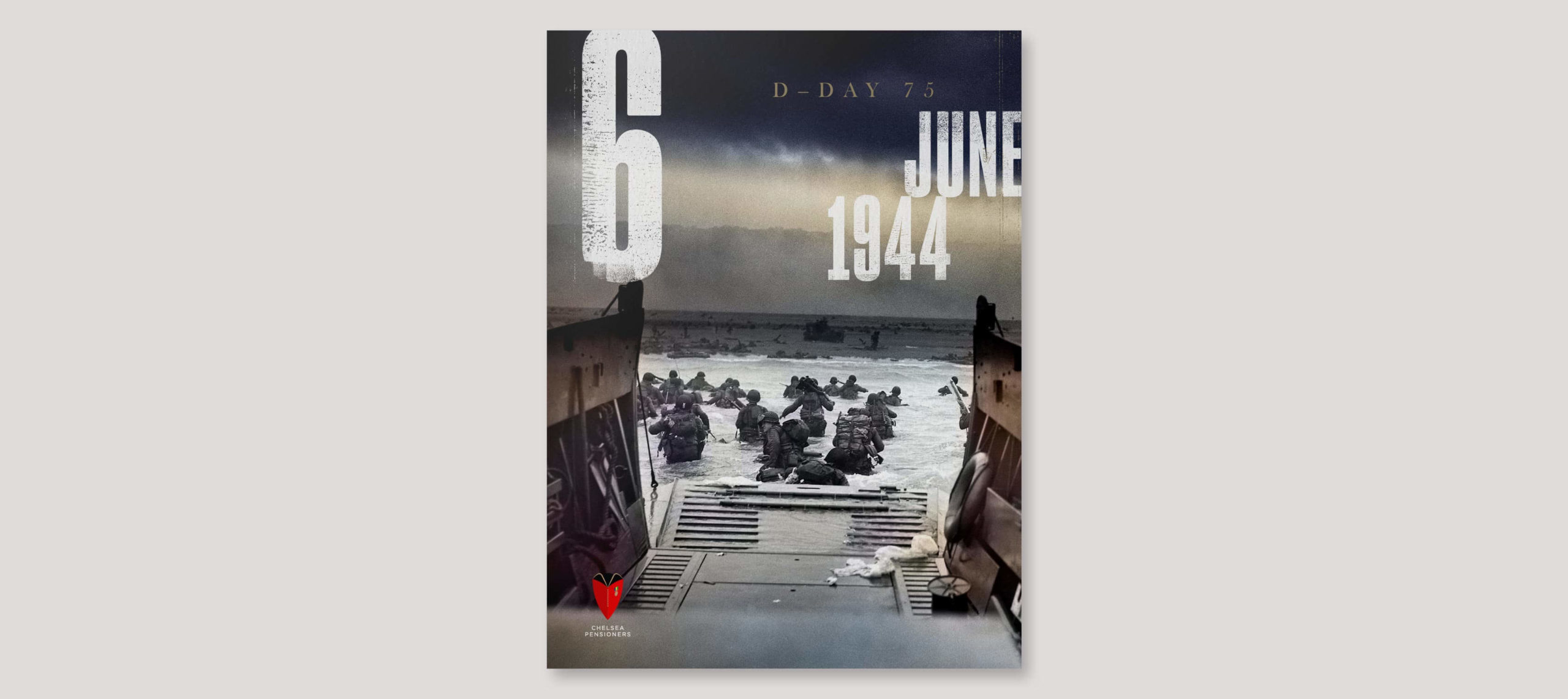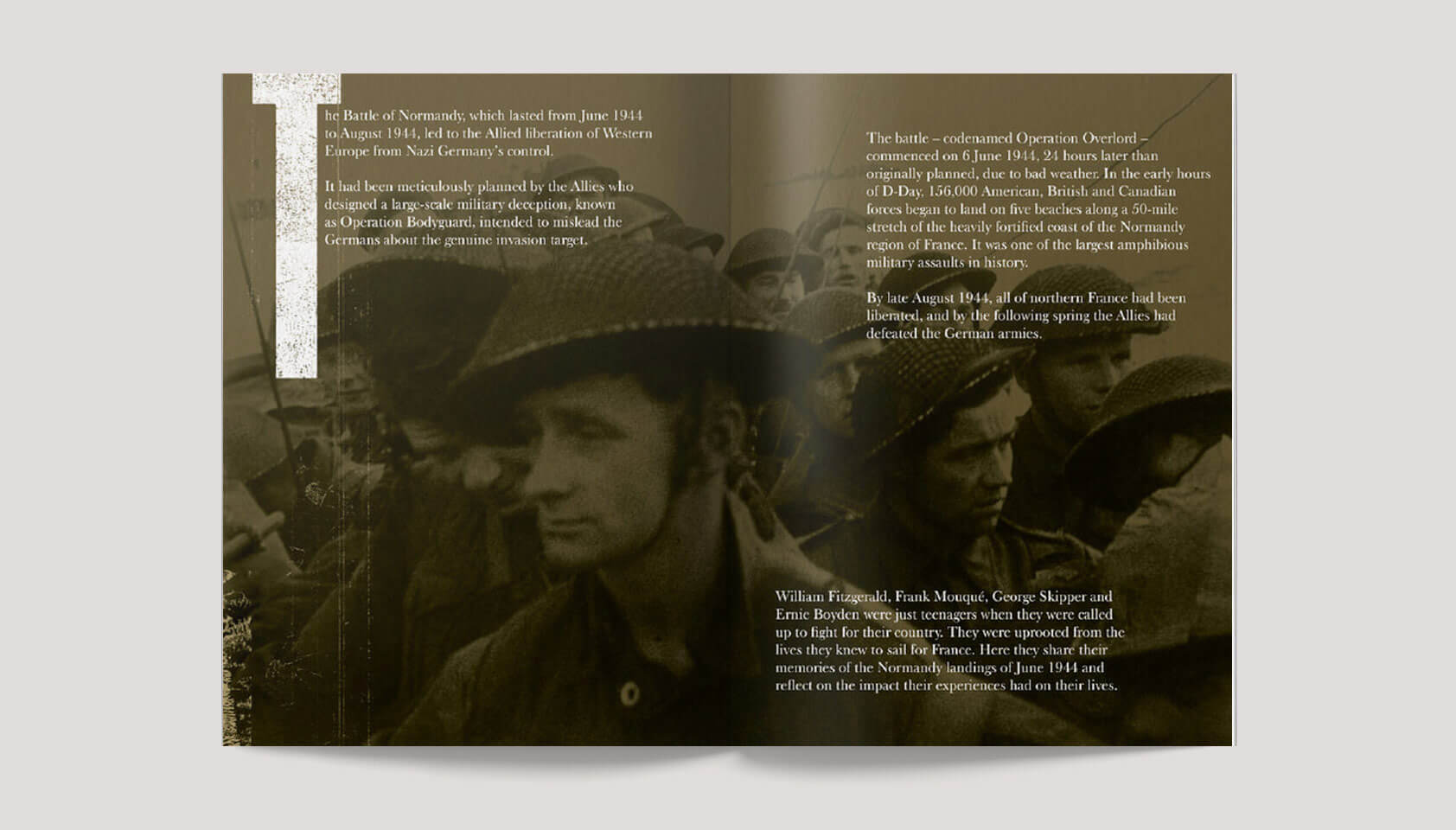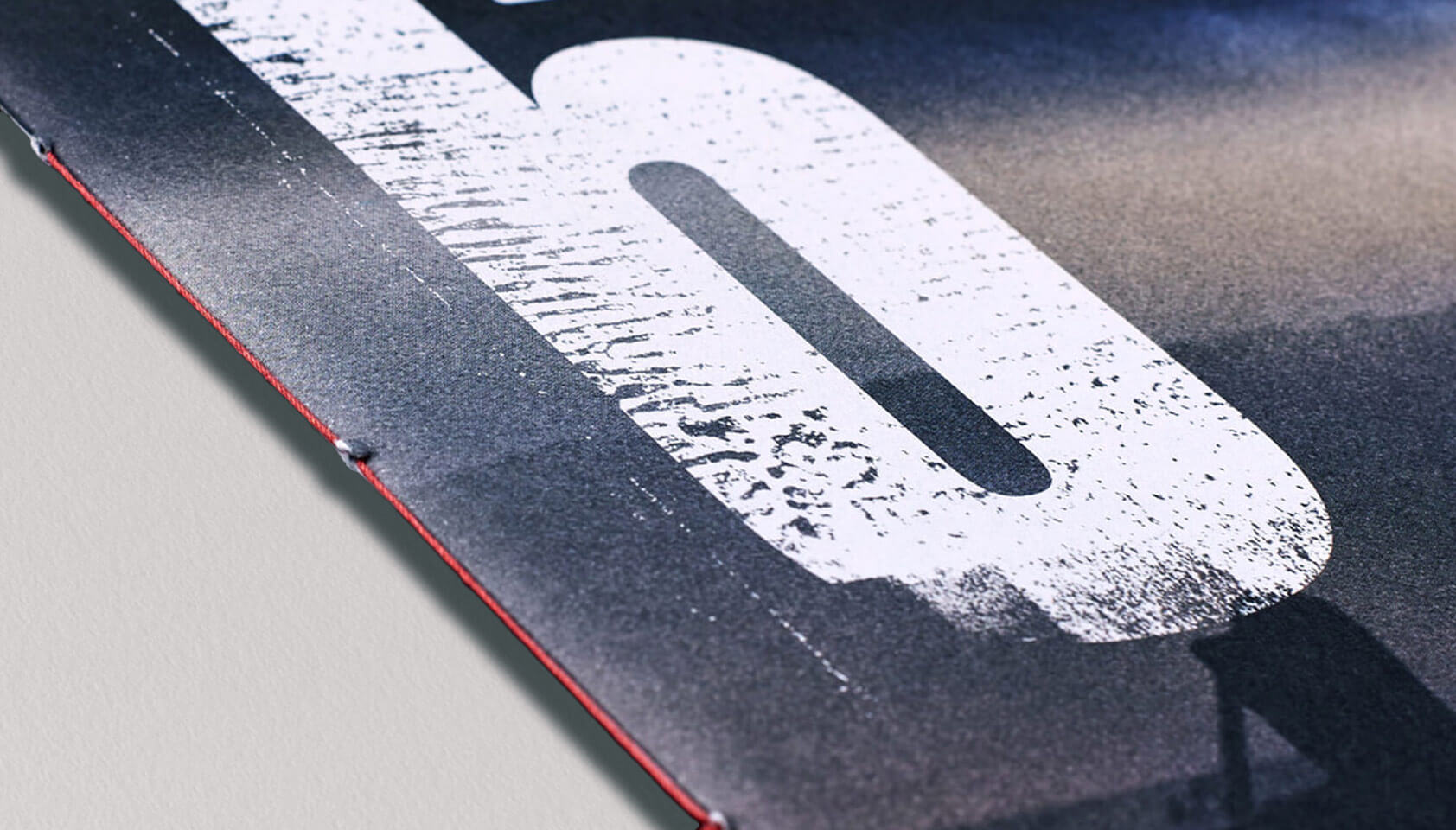 HUMAN STORIES AND RECOLLECTIONS
From the start we wanted to employ powerful visual and written storytelling, showing the human side of D-Day, to motivate the audience to find out more, or donate to the Hospital. We began by getting to know four D-Day veterans – Ernie, Bill, George and Frank – and captured intimate and reflective portraits using Deep's in-house photographer. Their anecdotes highlight the small human moments amidst the chaos and mayhem, giving us an insight into what four ordinary young men experienced on this historic day.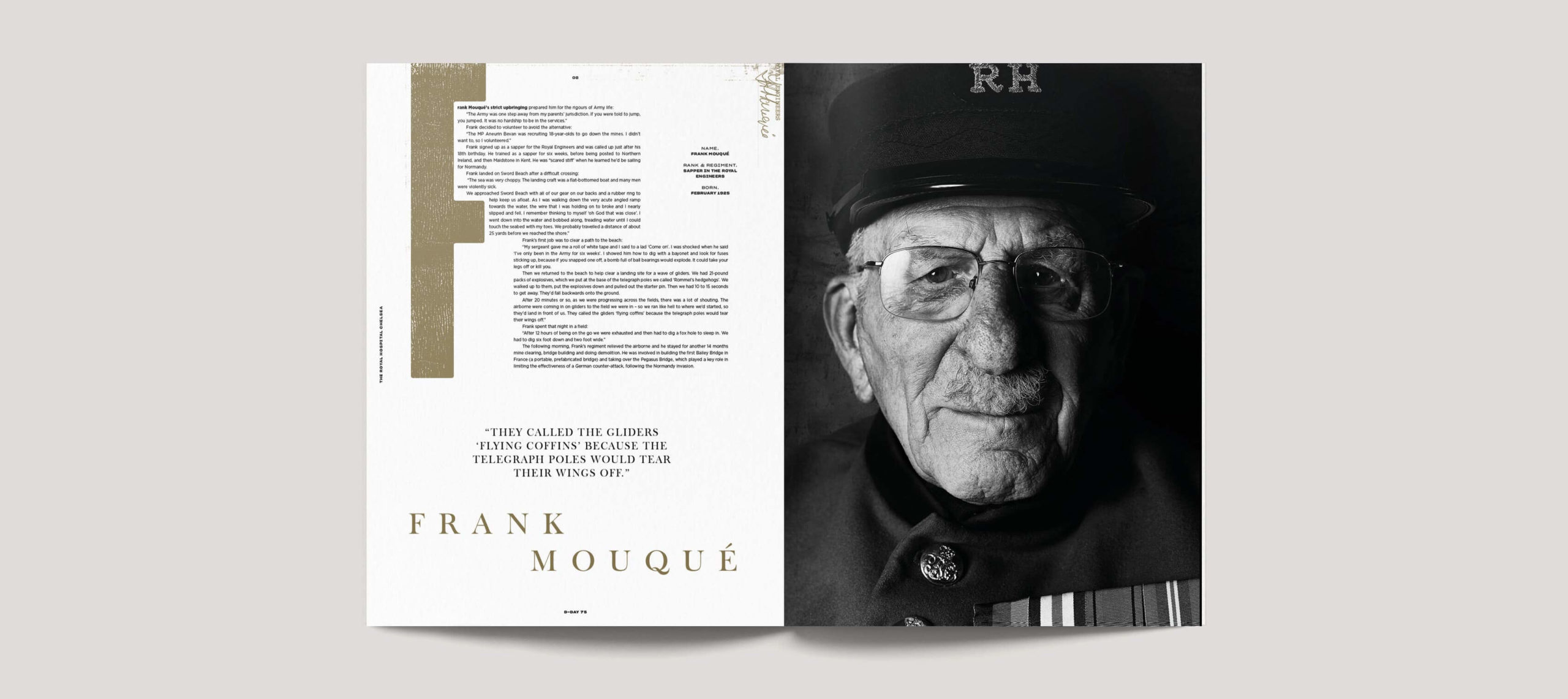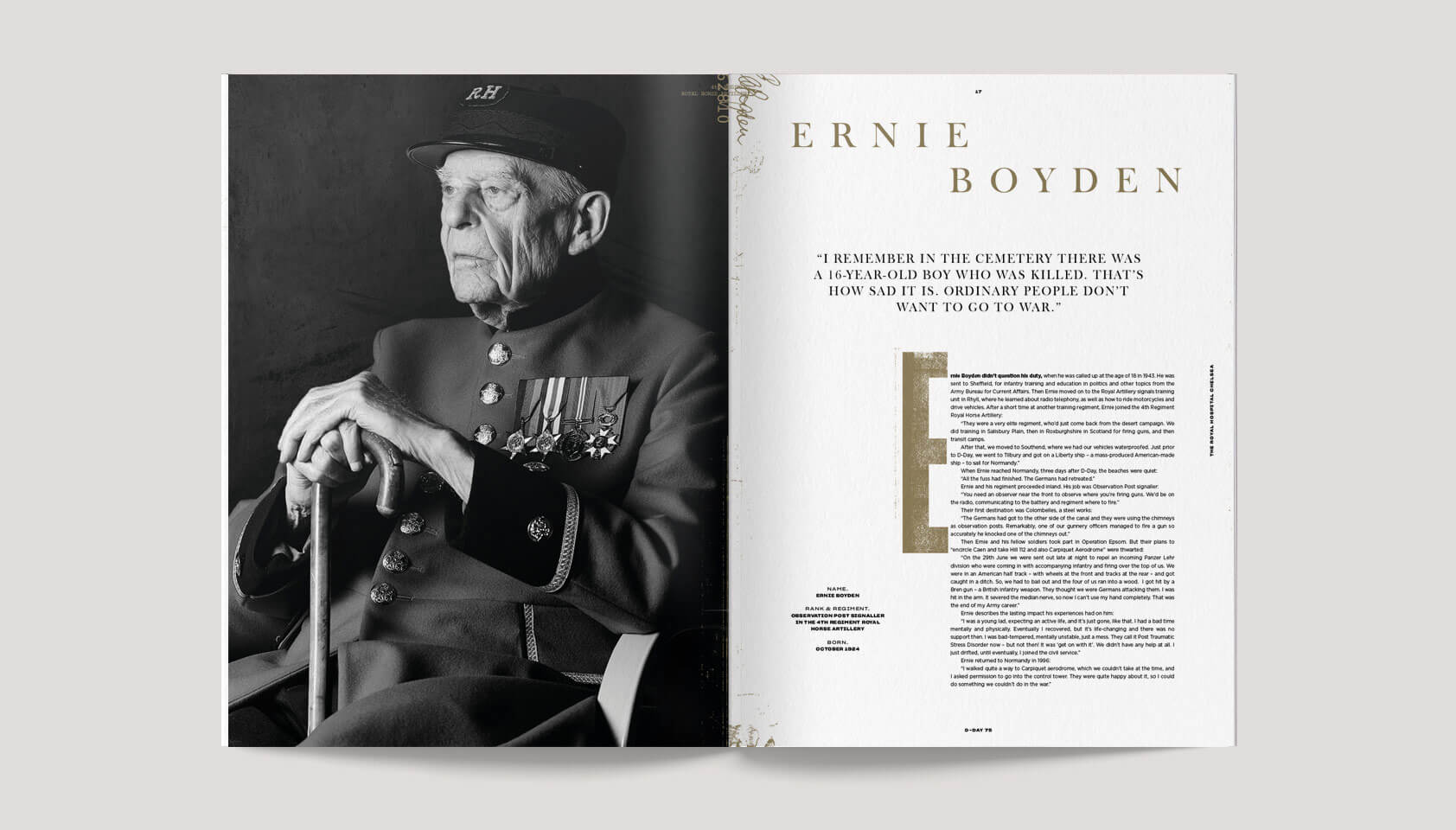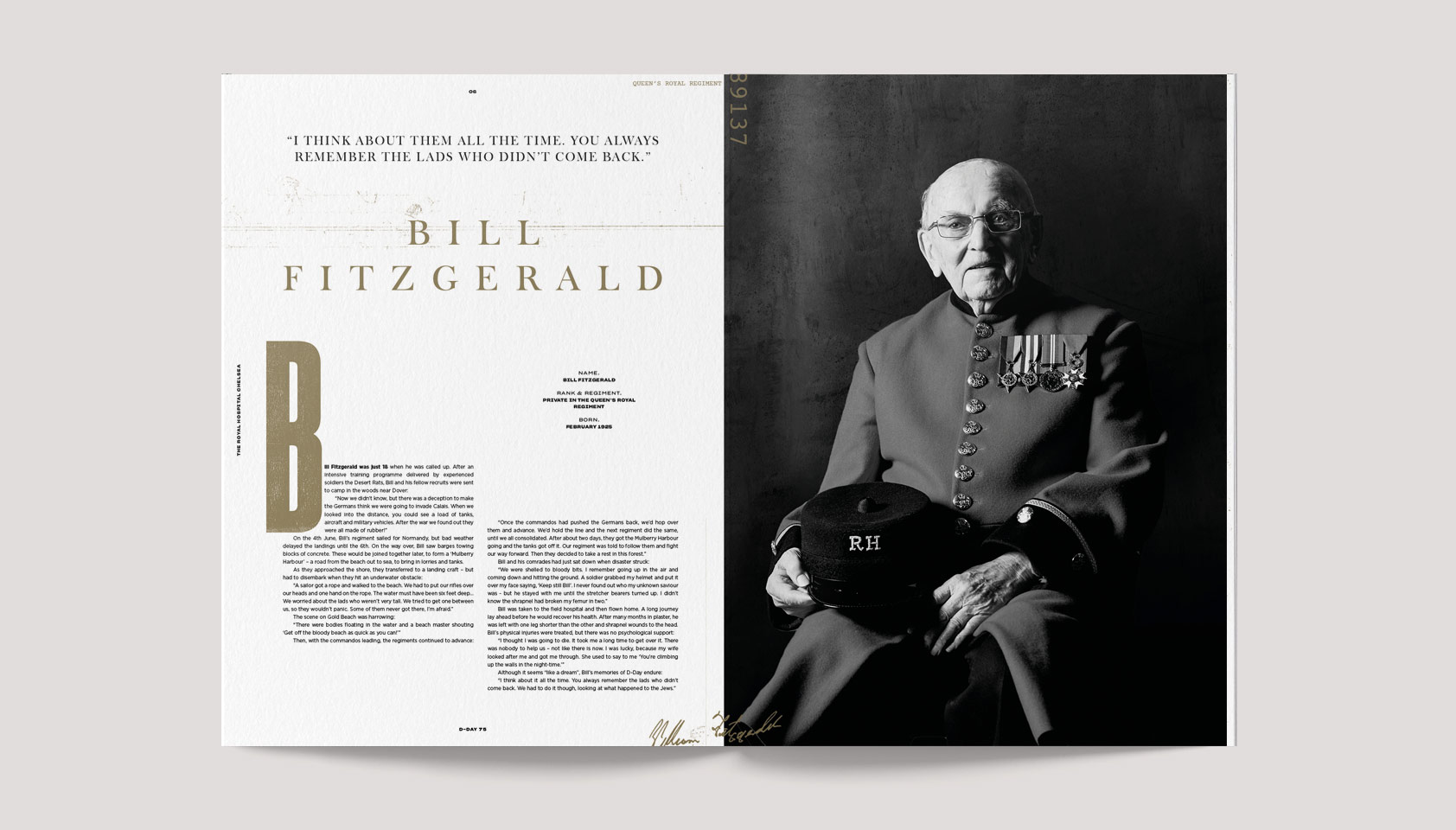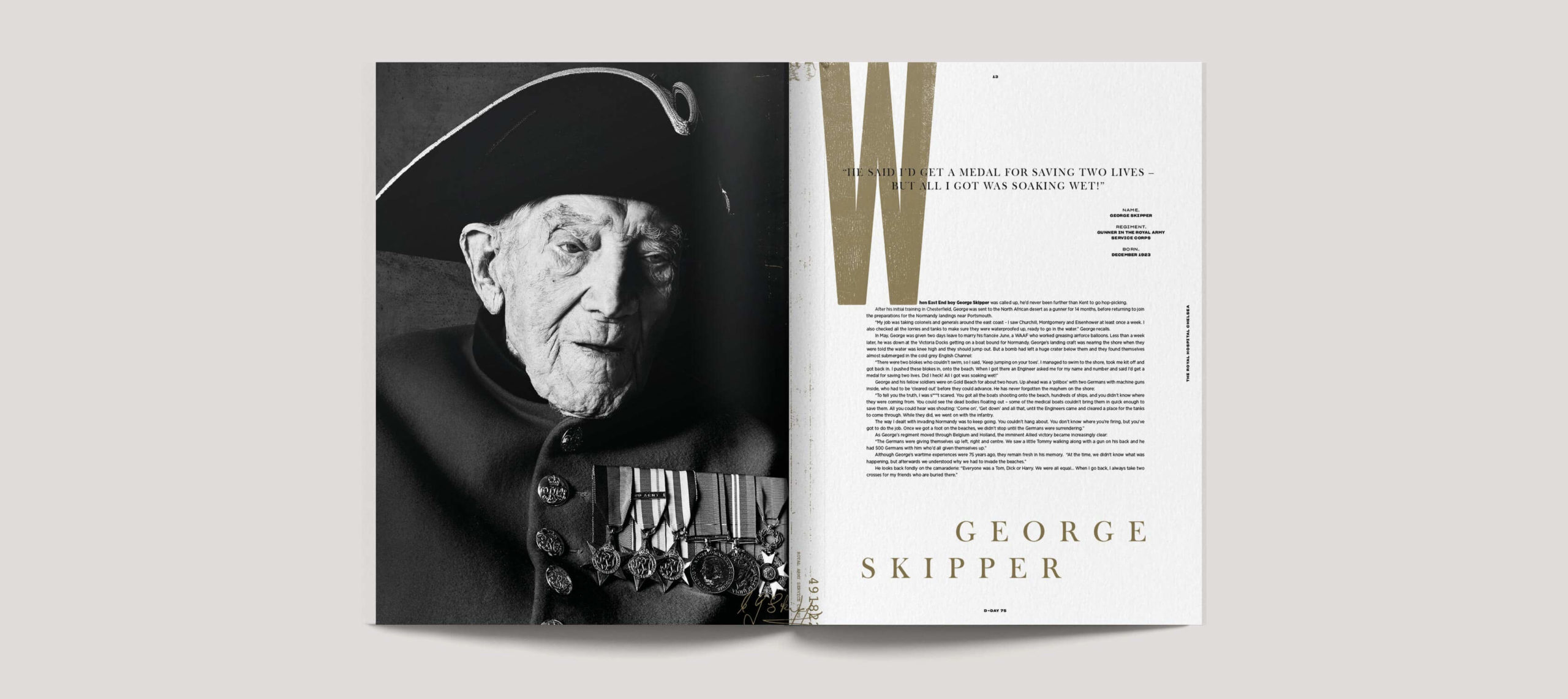 DESIGNED TO MAKE AN IMPRESSION
A large format piece printed minimally in mainly black and metallic gold on uncoated paper, 6th June 1944 uses printed textures and techniques that evoke the handmade processes of the 1940s.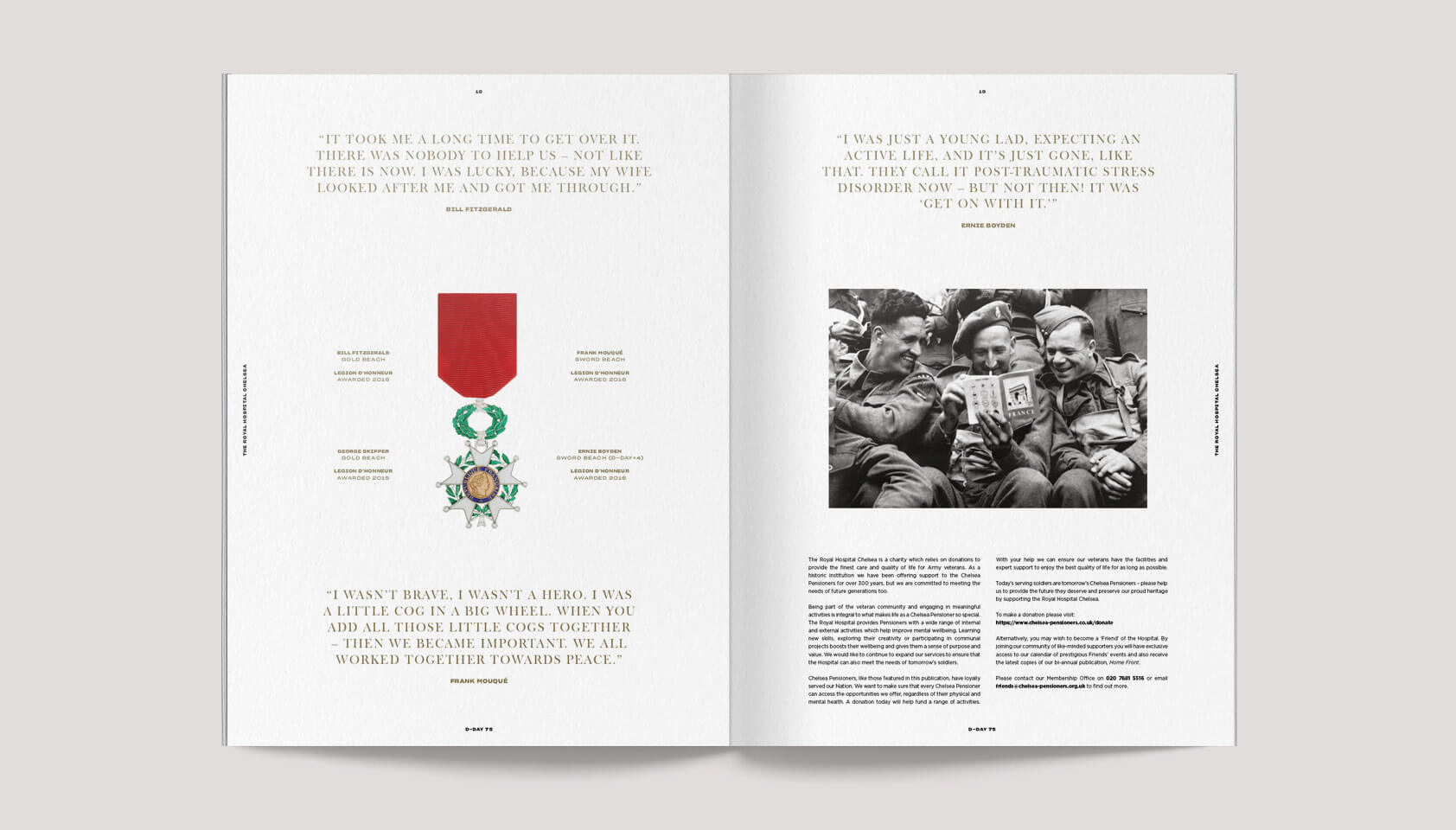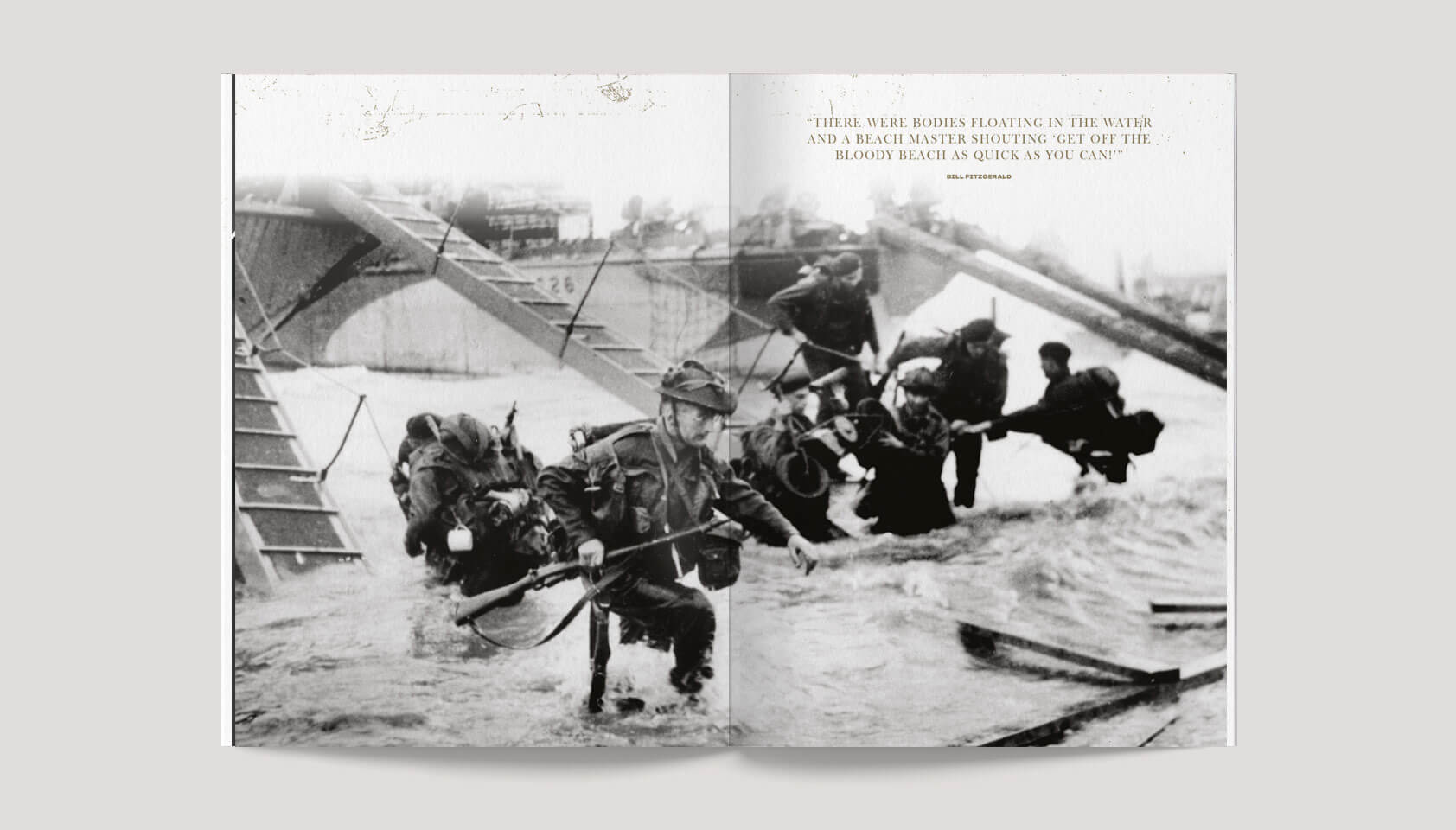 Meeting these men, now in their 90s, and having the opportunity to realise their stories has been a real privilege.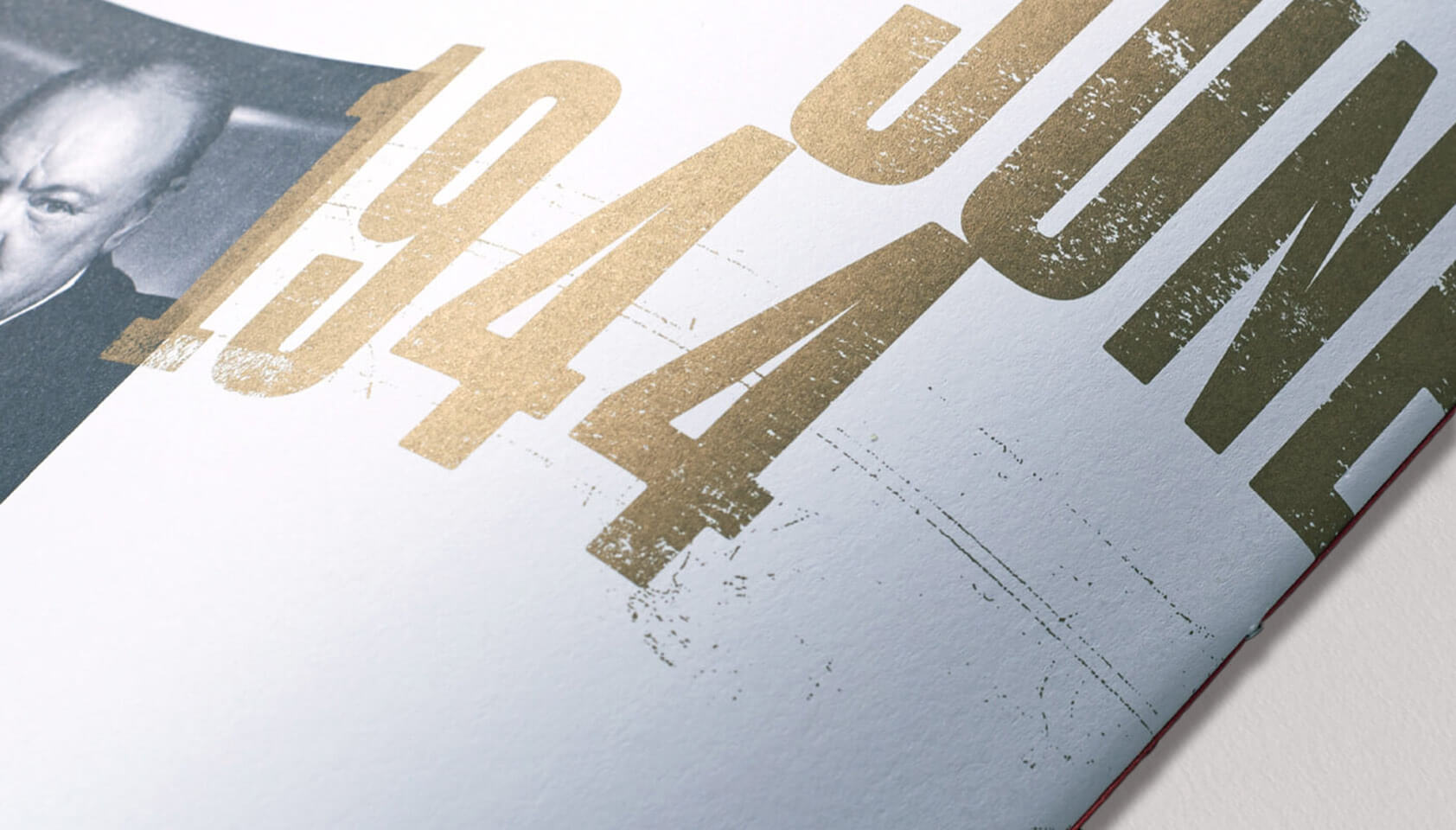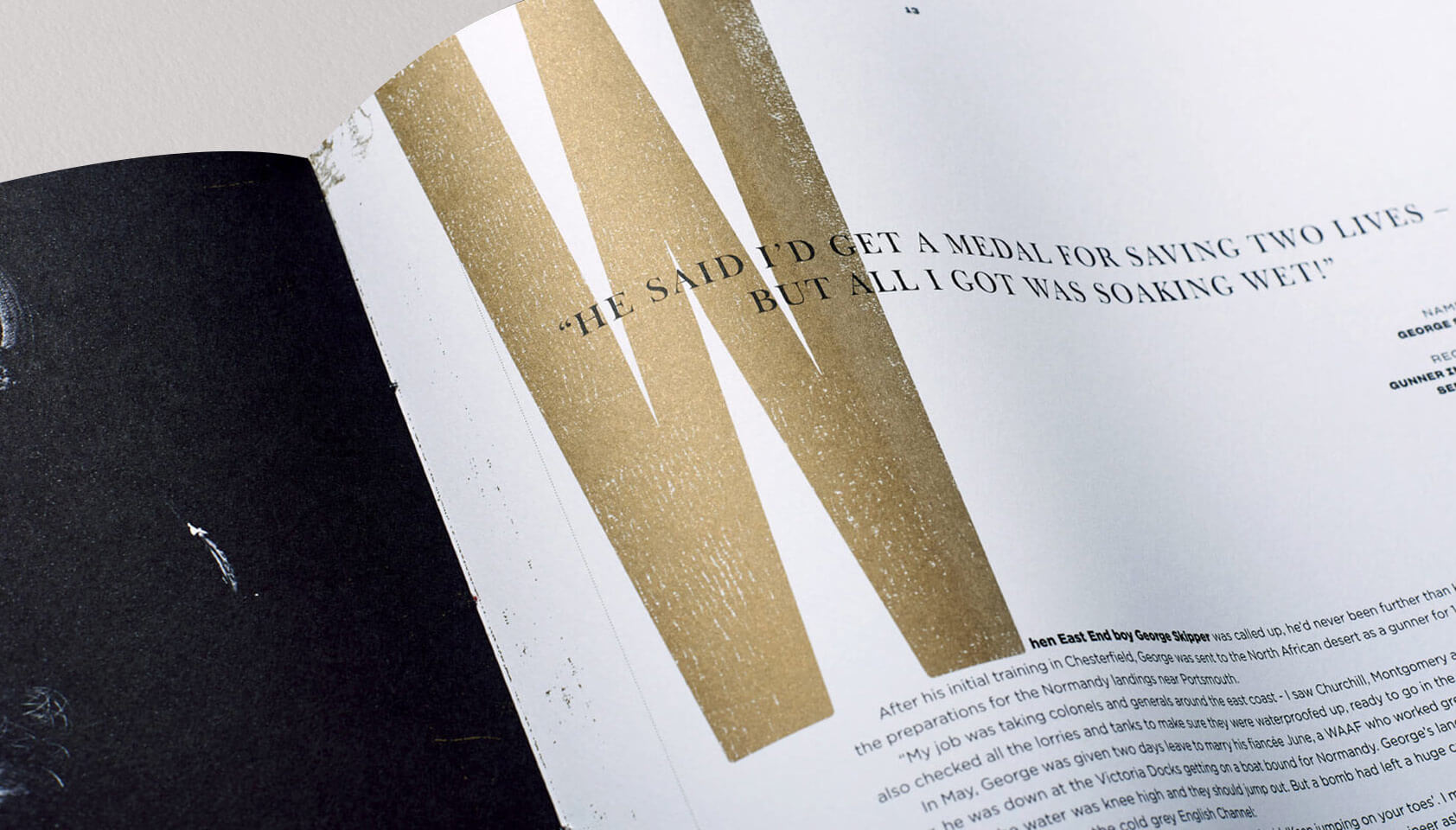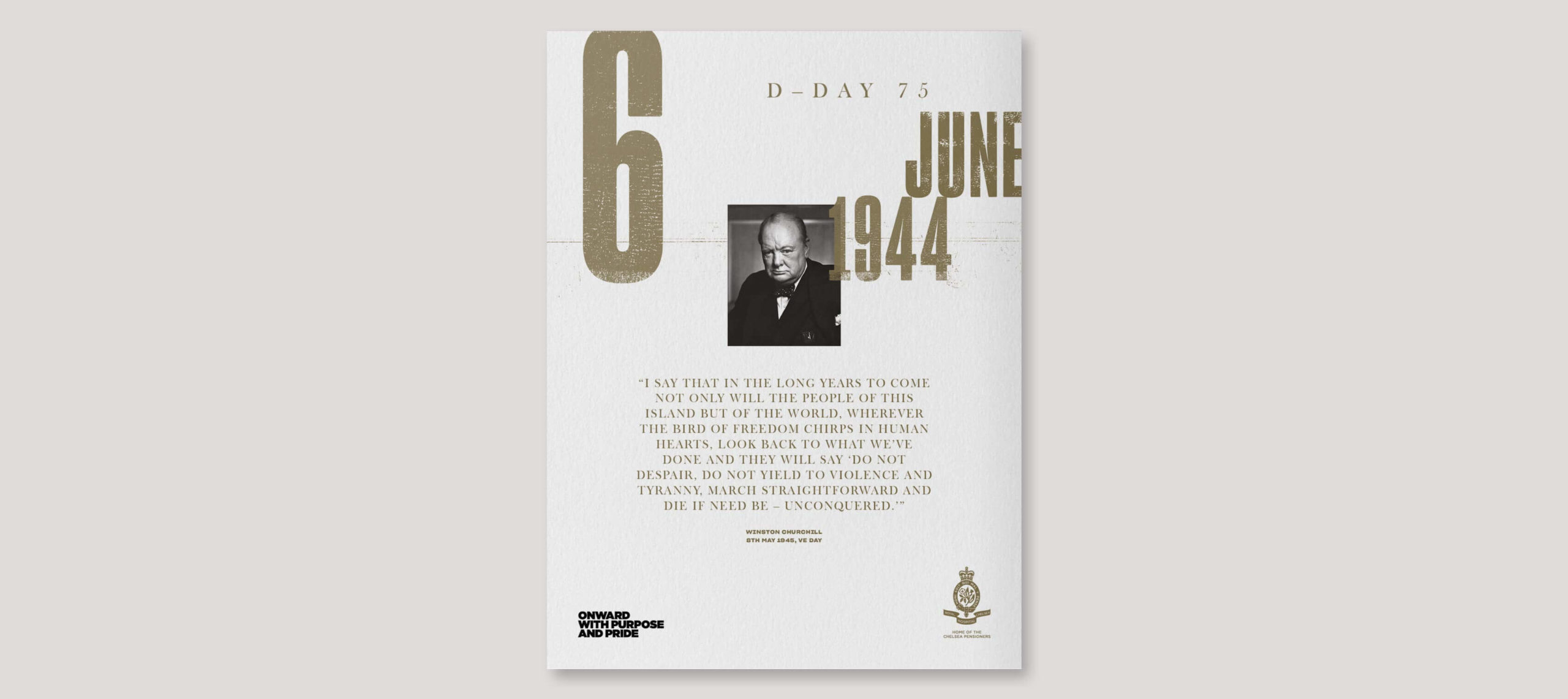 PROJECT SERVICES
Creative Direction
Design for Print
Editorial
Photography Art Direction