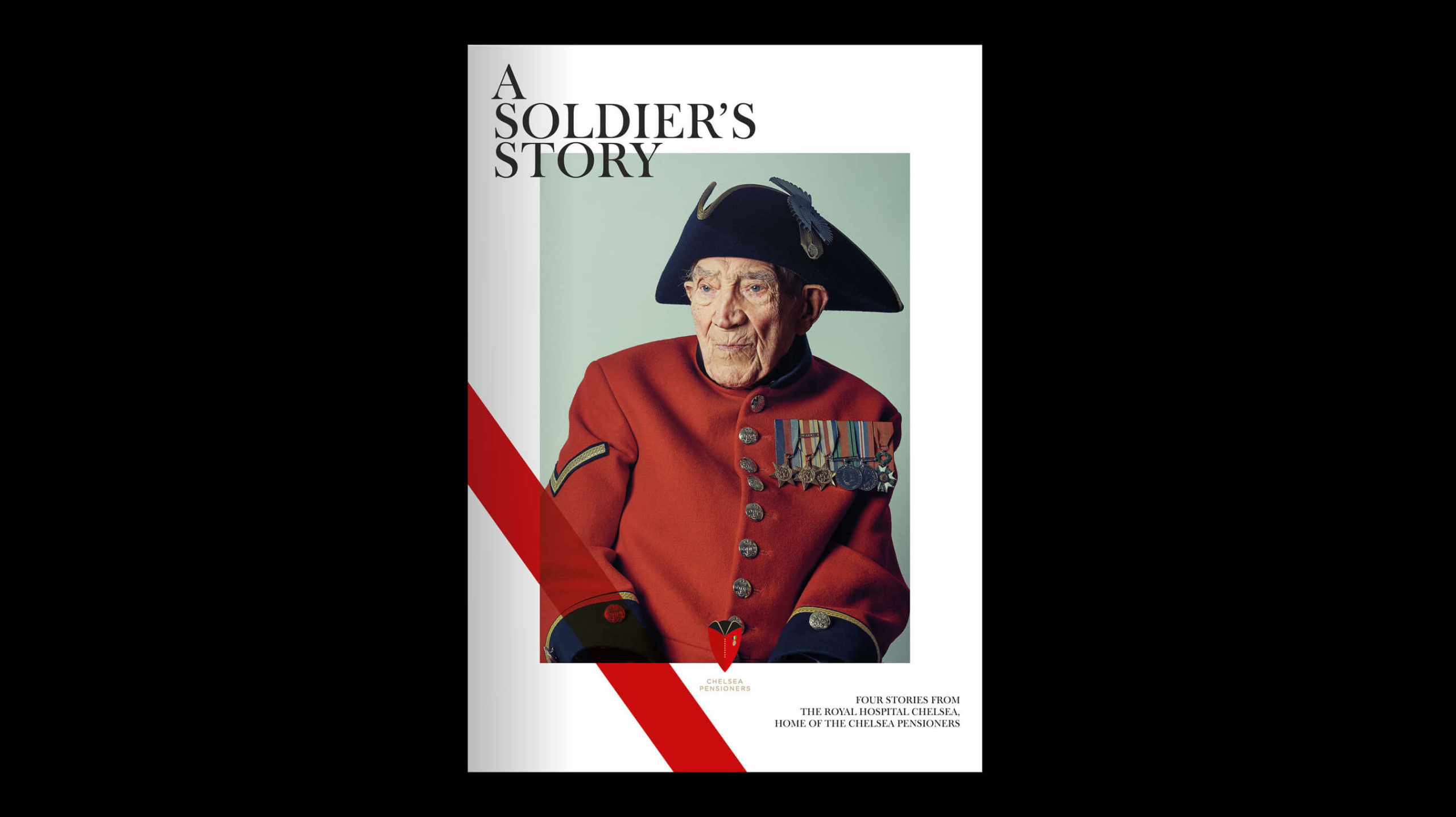 Royal Hospital Chelsea
A Soldier's Story
We were asked by The Royal Hospital Chelsea to produce a brochure which would create an impression, to the head and the heart. Given out to 'Friends' of the Royal Hospital at the Chelsea Flower show, A Soldier's Story focusses on four World War II veterans: a Bletchley Park codebreaker, a prisoner of war escapee, and two D-Day veterans, and documents the extraordinary stories from their lives in uniform.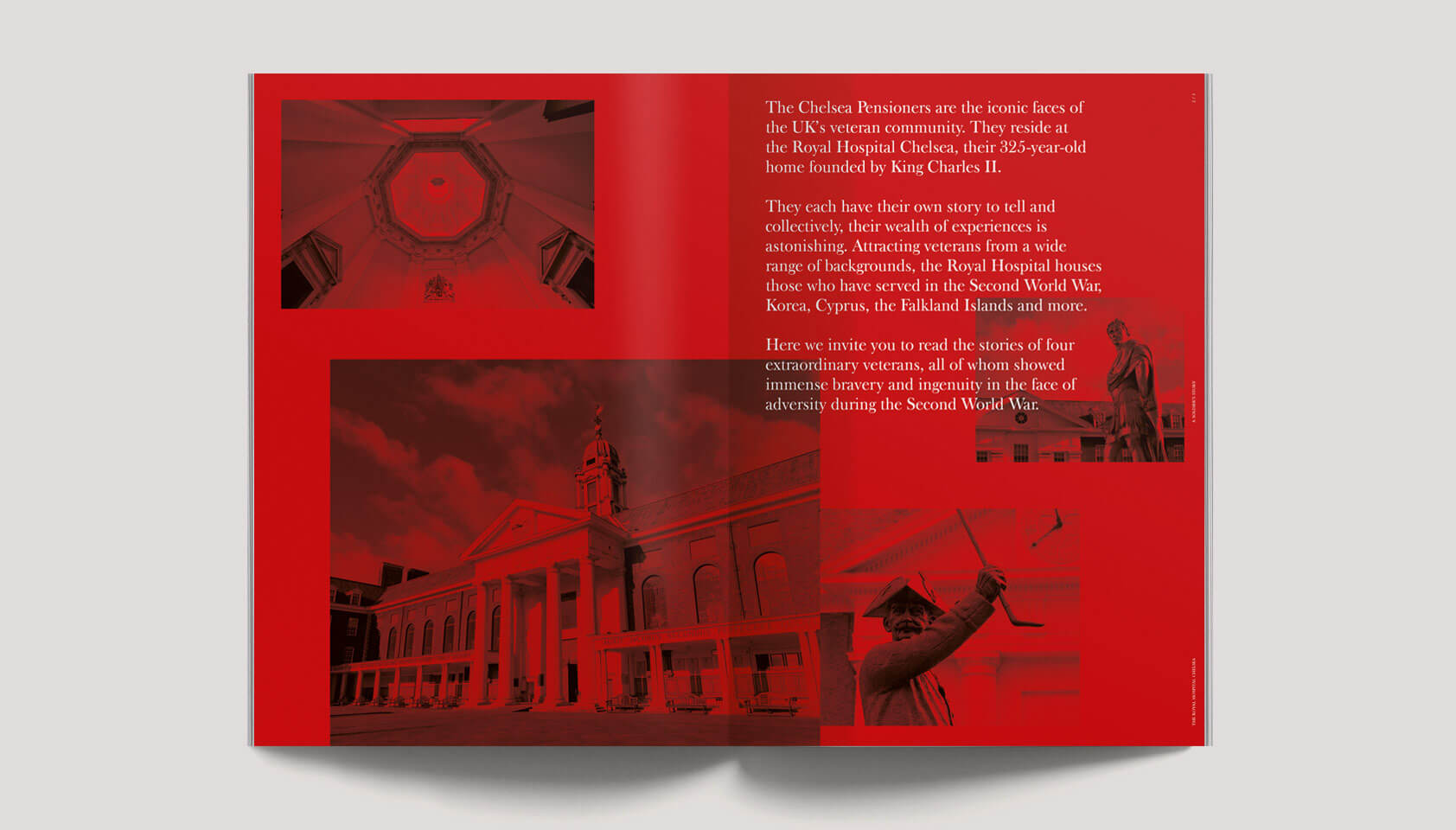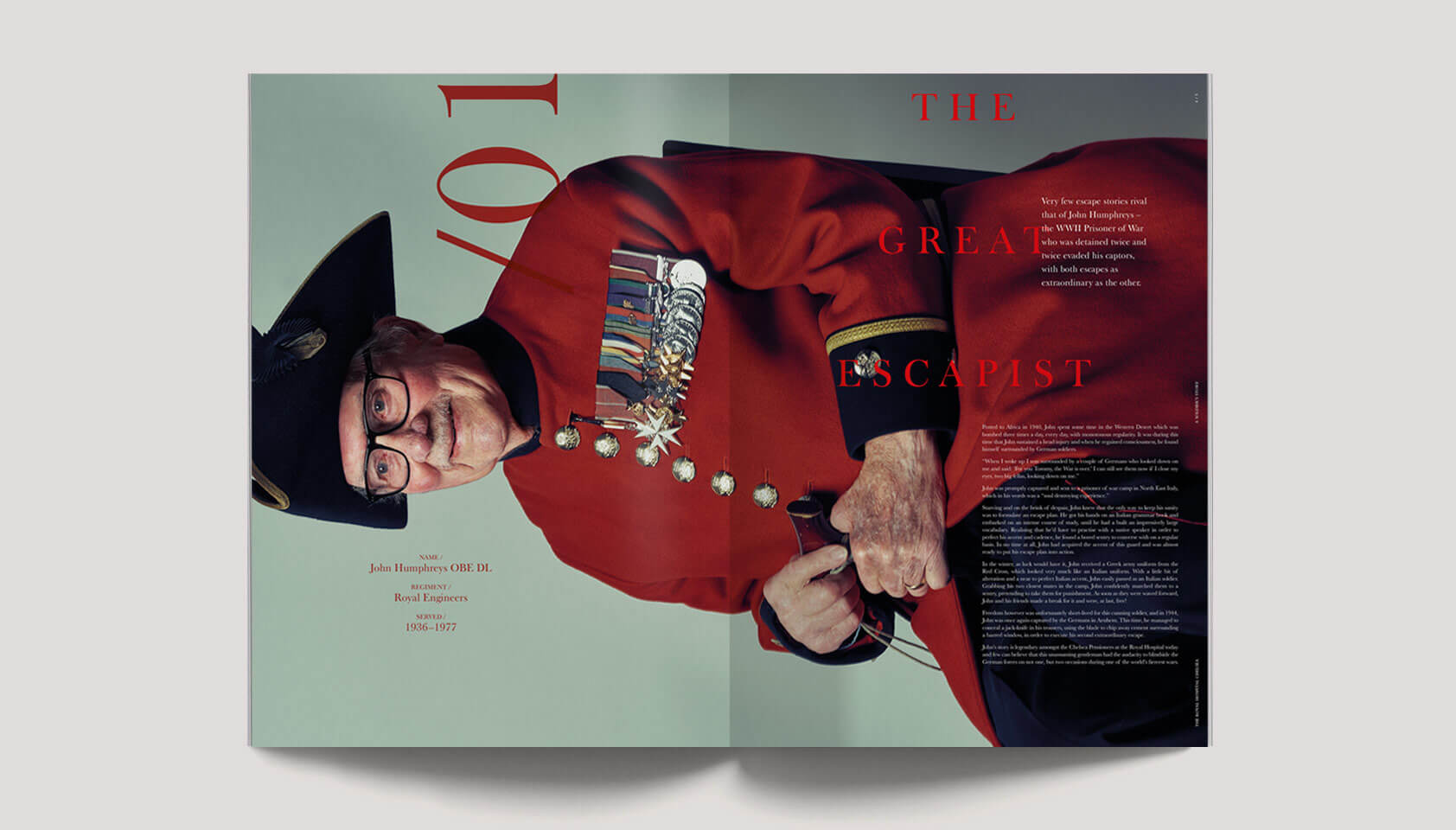 FORMAT AND PHOTOGRAPHY
A3 in size, unbound and printed on a tactile, uncoated paper, it has maximum space to showcase the intimate and engaging portrait photography shot by our in-house team, which often captures a twinkle in the eye. The overall impression was something precious and personal, to be kept and shared.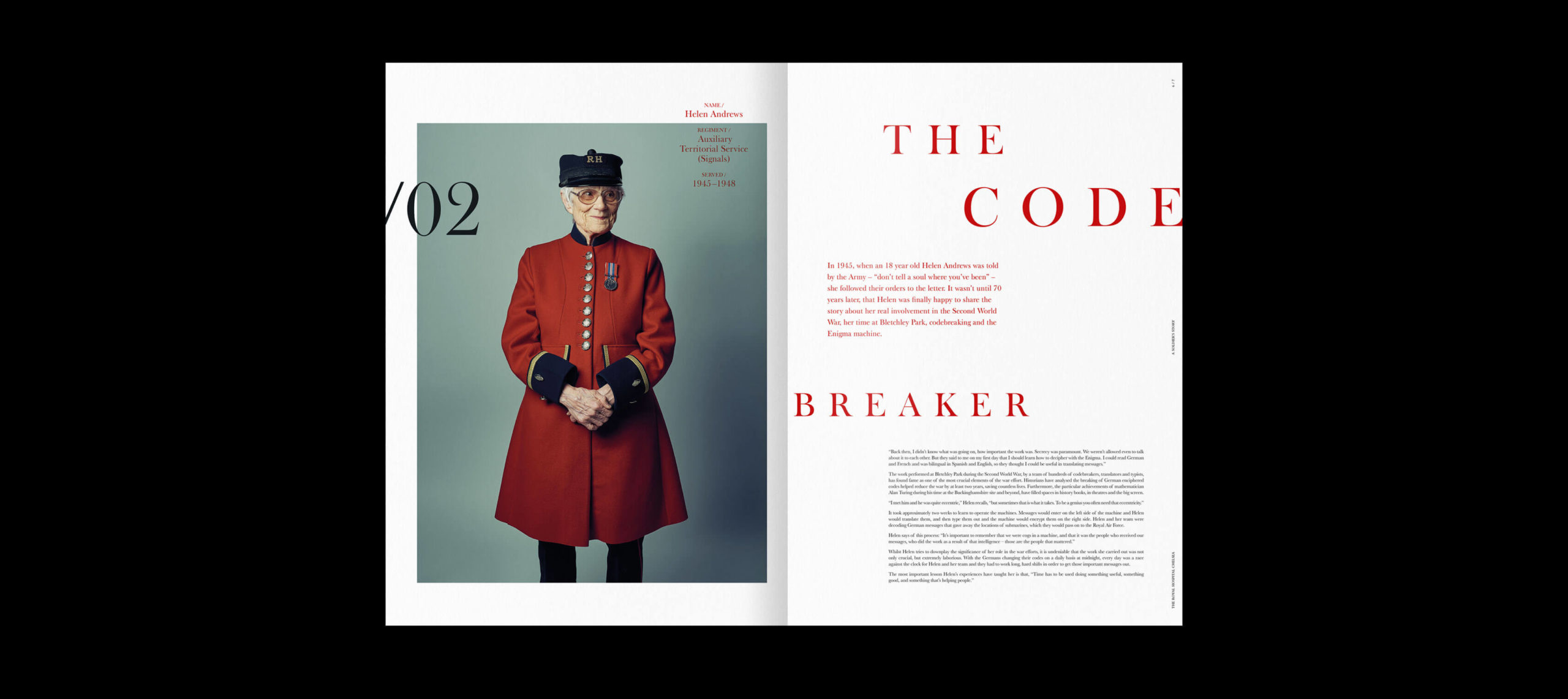 ART DIRECTION
Freeform typography is based on the haphazard nature of Army documents and stamps, while the linear accents and colours are part of our overarching visual identity that evokes a military uniform and ethos so important to the institution and Pensioners.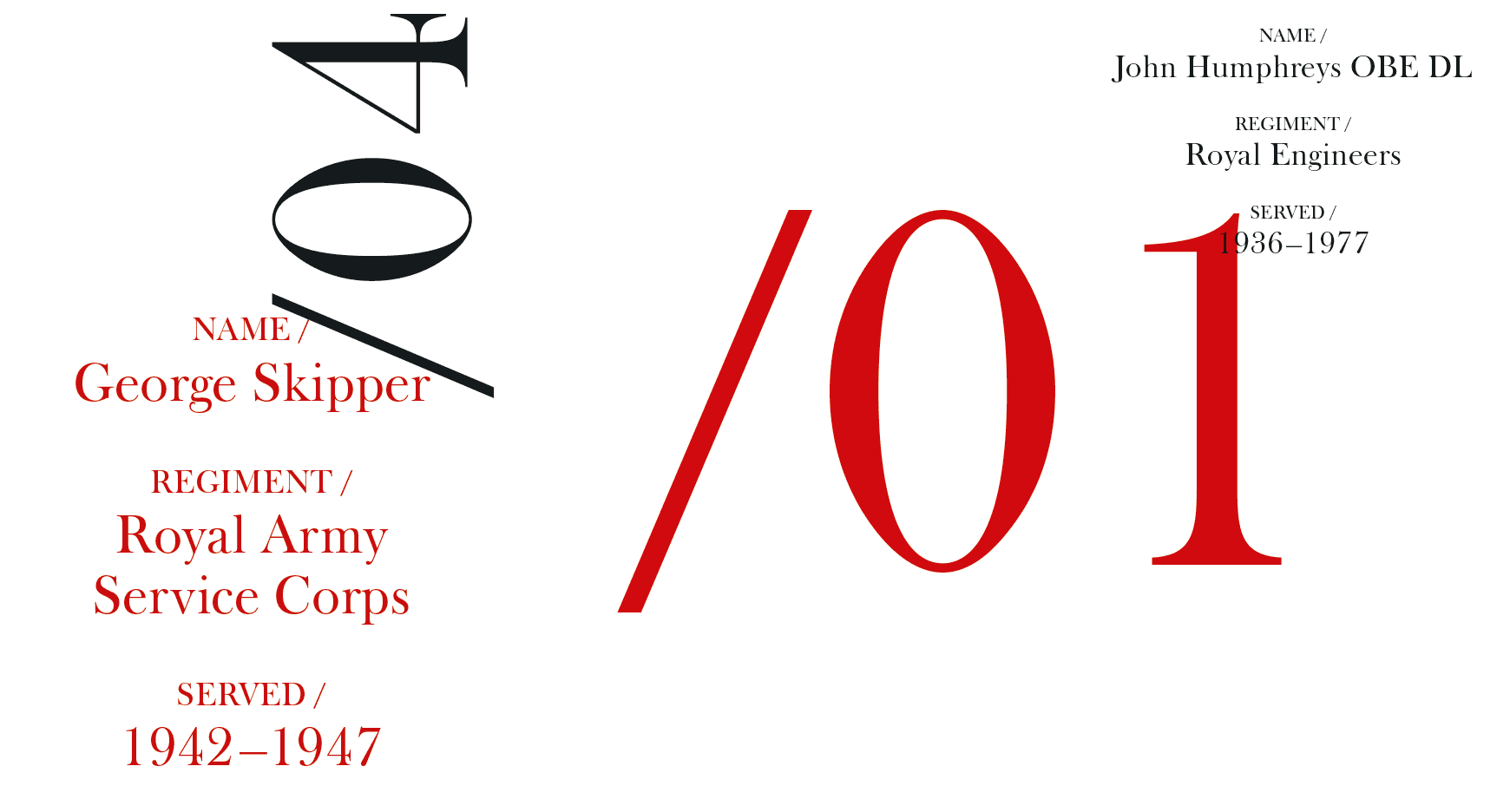 A SOLDIER'S STORY – RECOGNITION
Antalis Review 2018 -Shortlist
Creative Review Annual 2019 – In Book
Design Week Awards 2019 – Winner
The German Design Awards 2019 – Shortlist
Kinsale Sharks Silver 2019 – Winner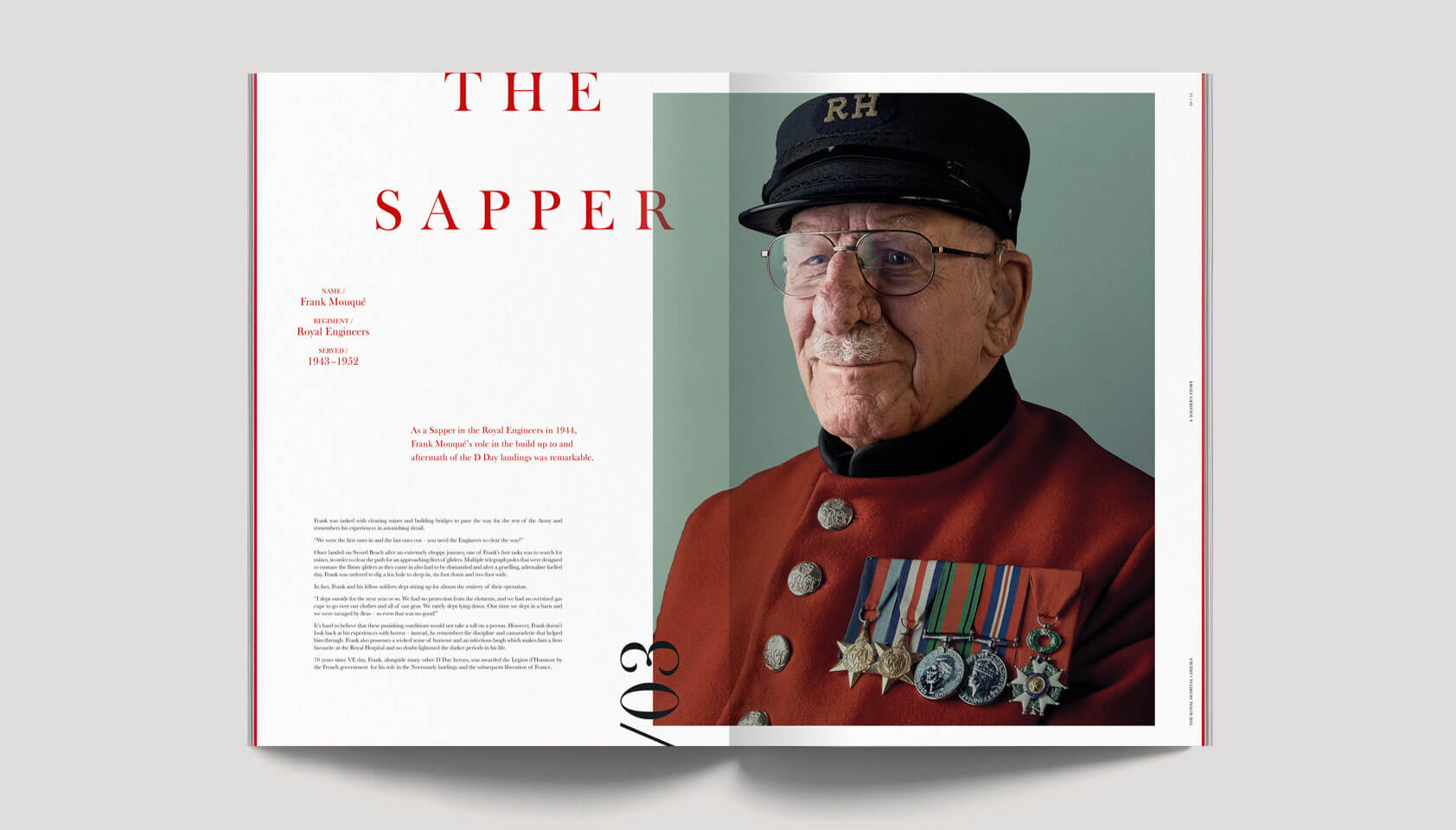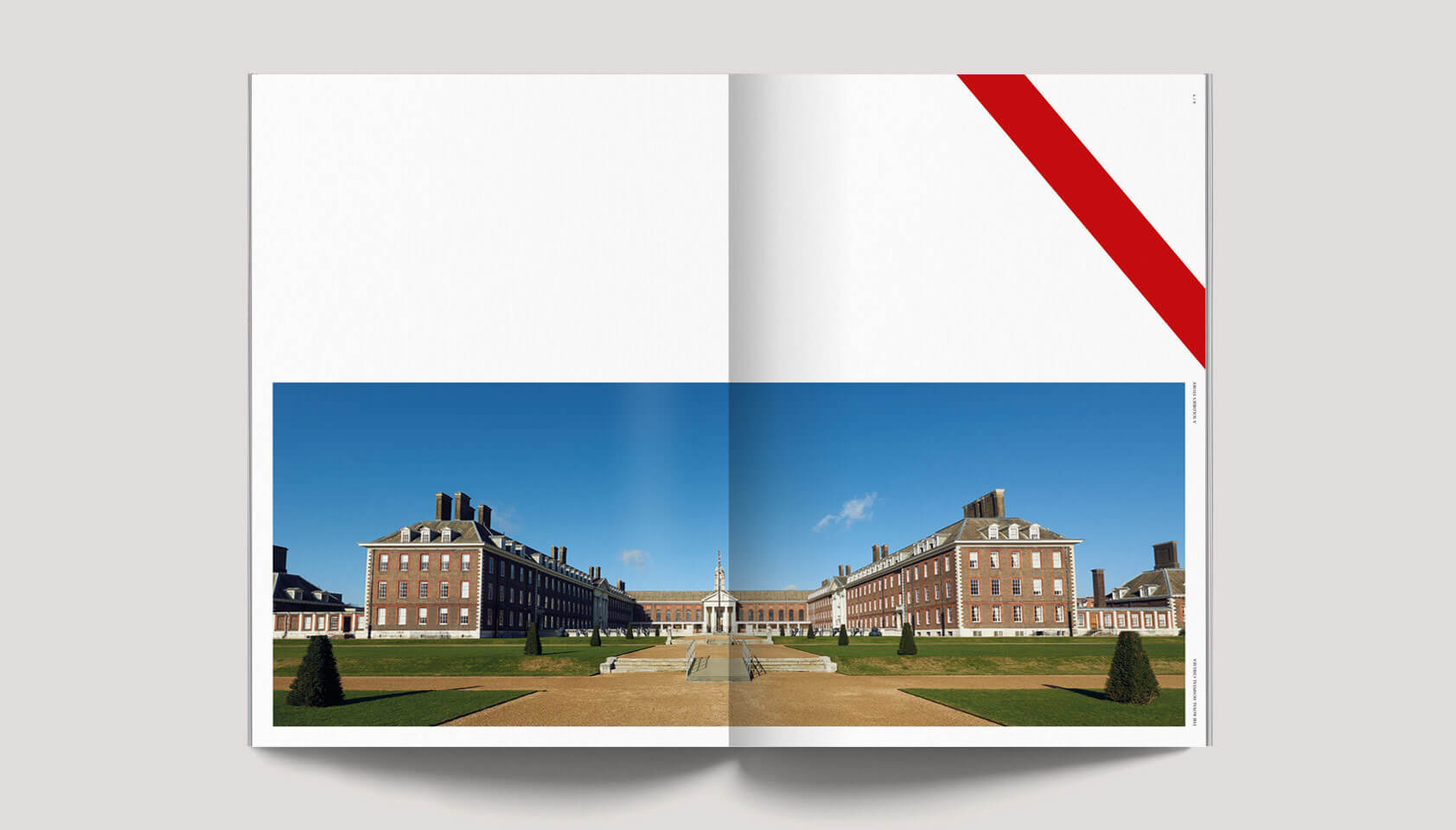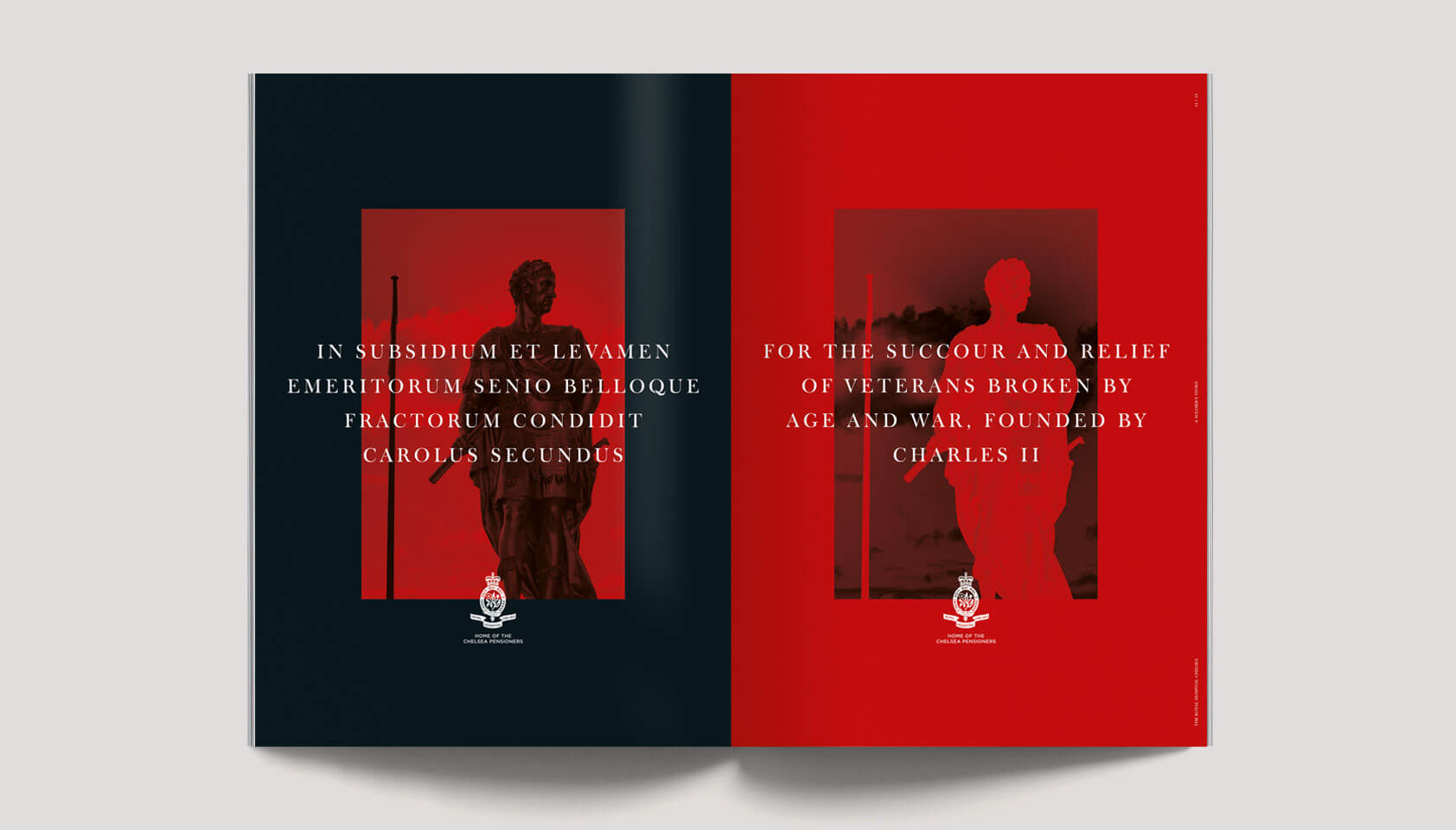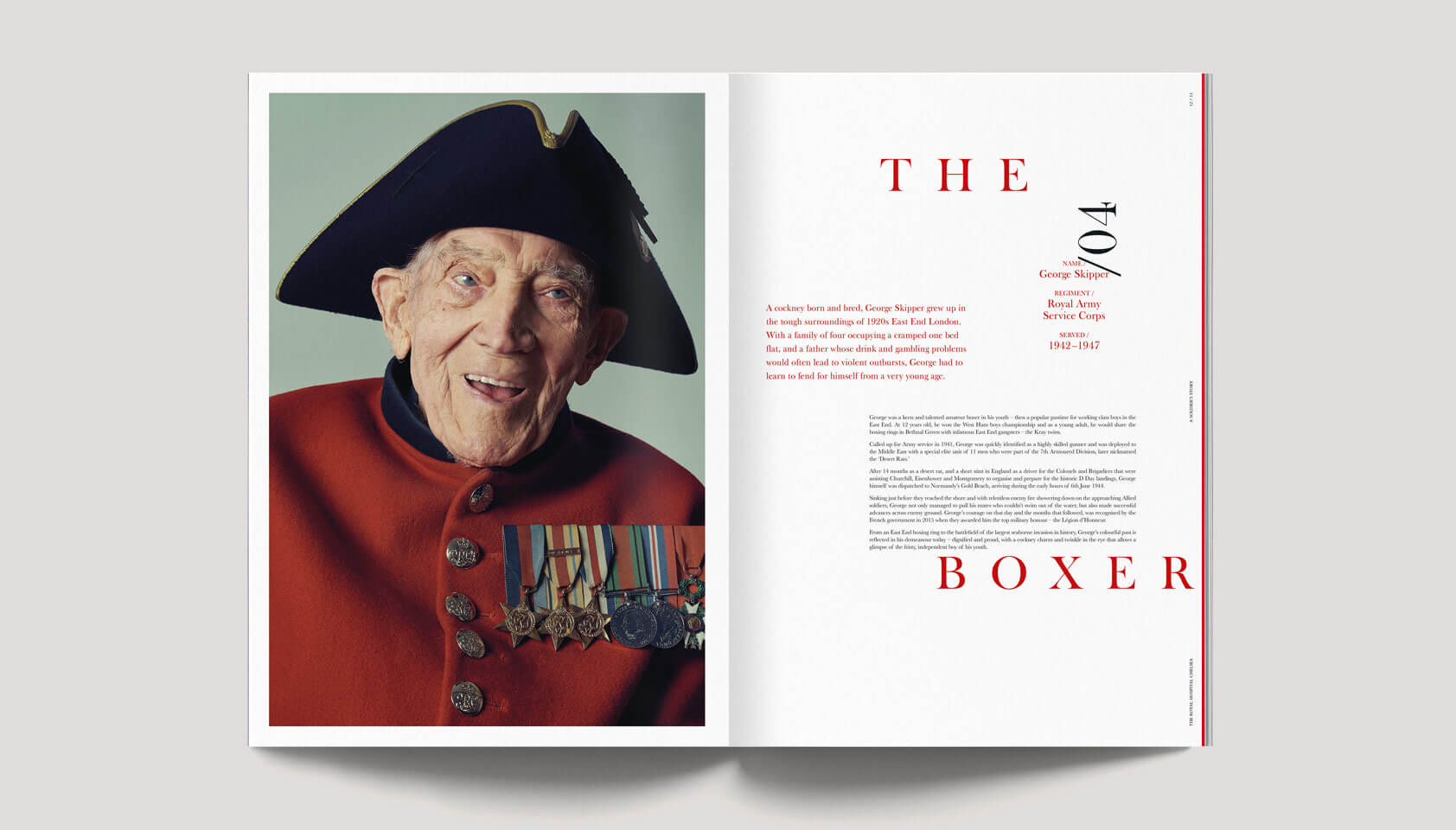 PROJECT SERVICES
Creative Direction
Design for Print
Editorial
Photography Art Direction