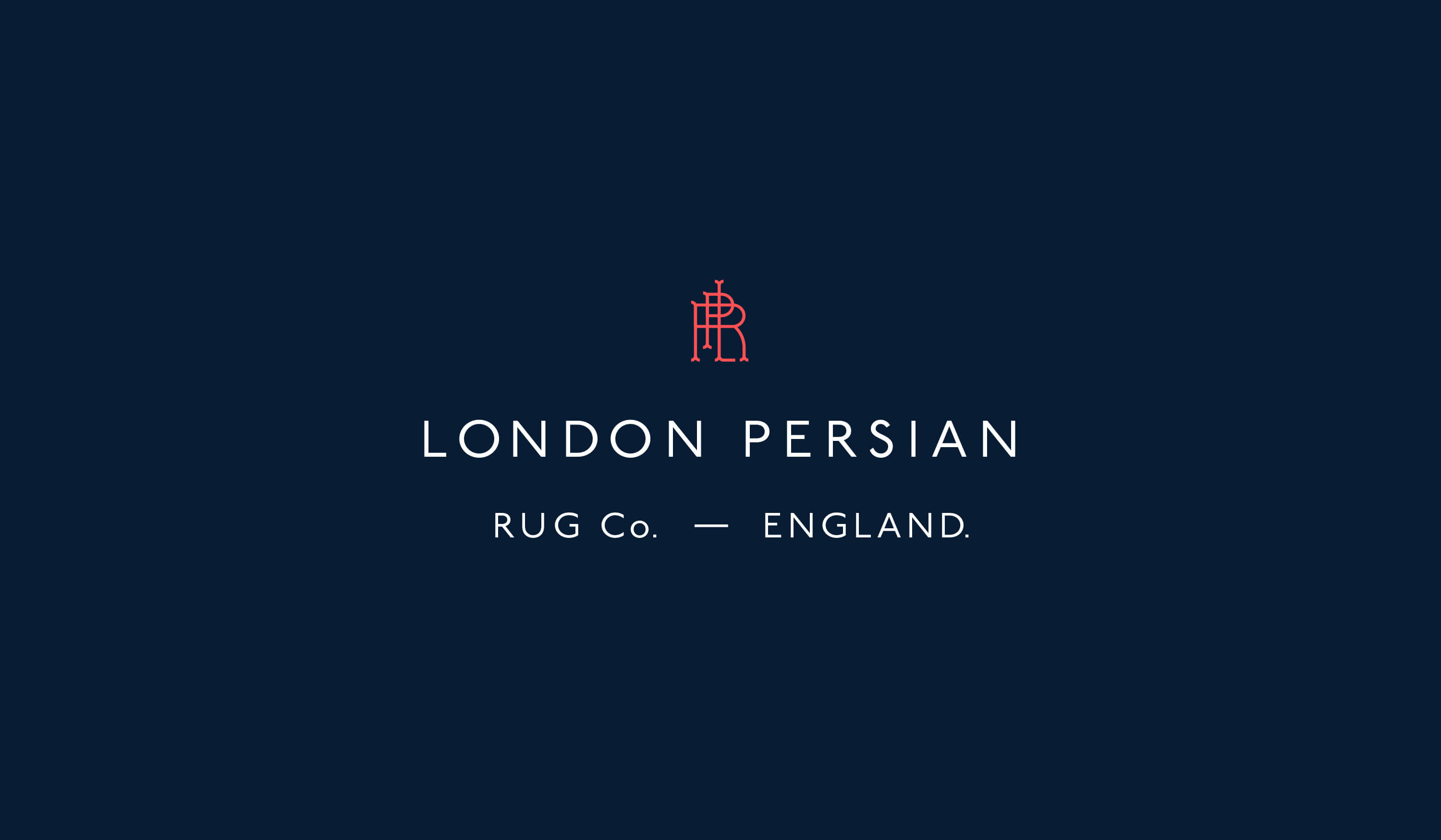 London Persian Rug Co.
Oriental craft. British spirit.
The London Persian Rug Co. is a British family business that supplies handmade rugs and carpets to world-class interior designers and directly to clients. Hand-spun from wool, silk or cotton and coloured with organic natural dyes their products range from affordable rugs to some of the finest examples in the world. We created a brand that marries the traditional, centuries-old techniques of the rug making with a British approach to customer service and experience.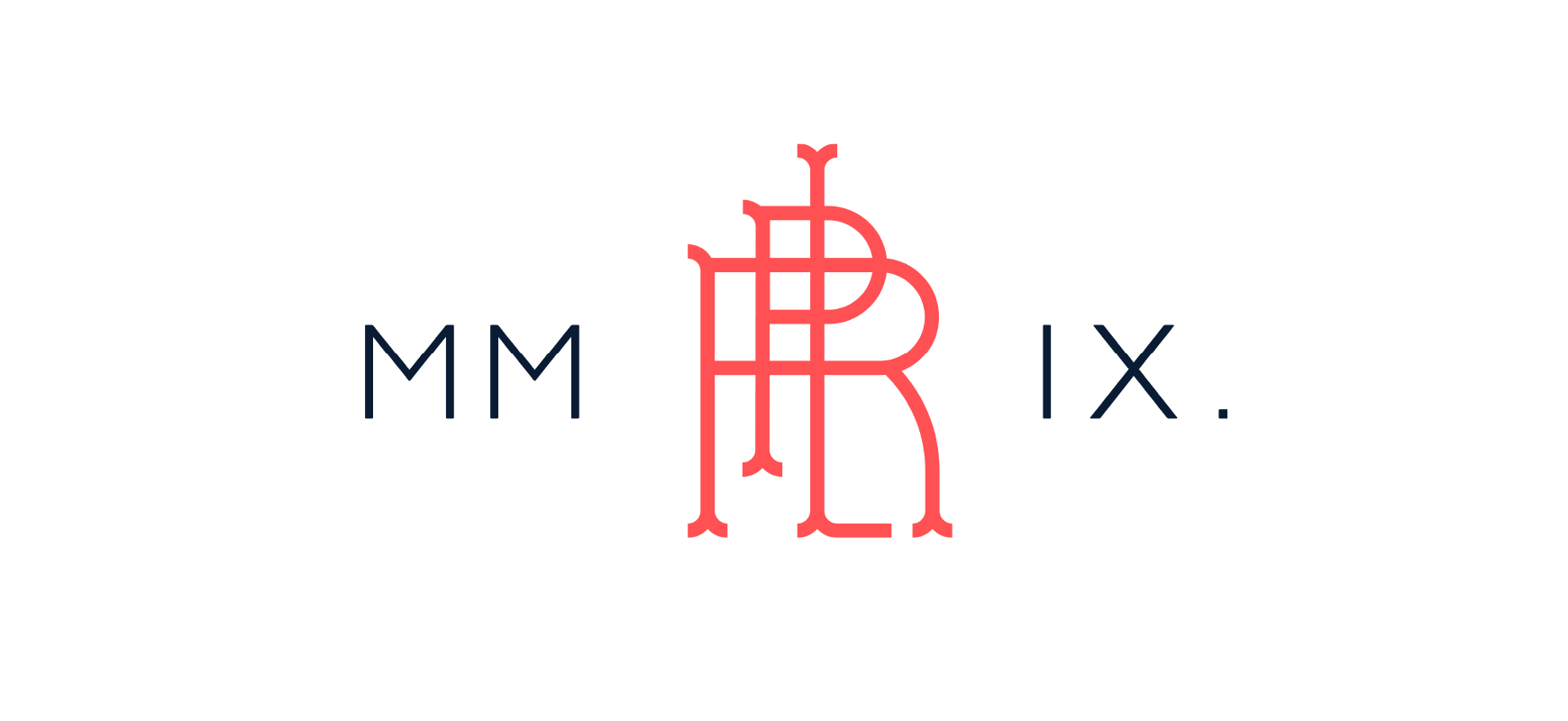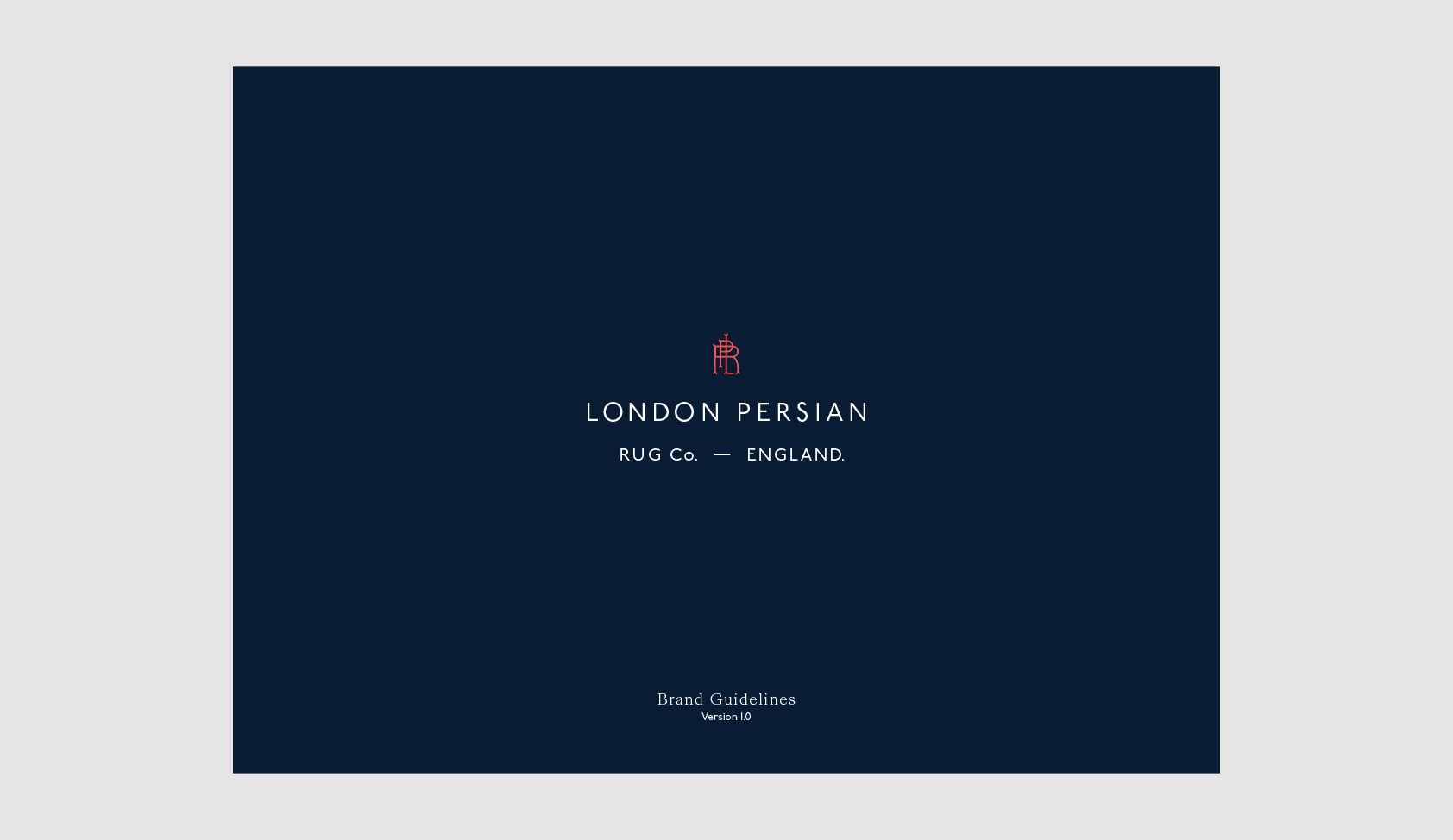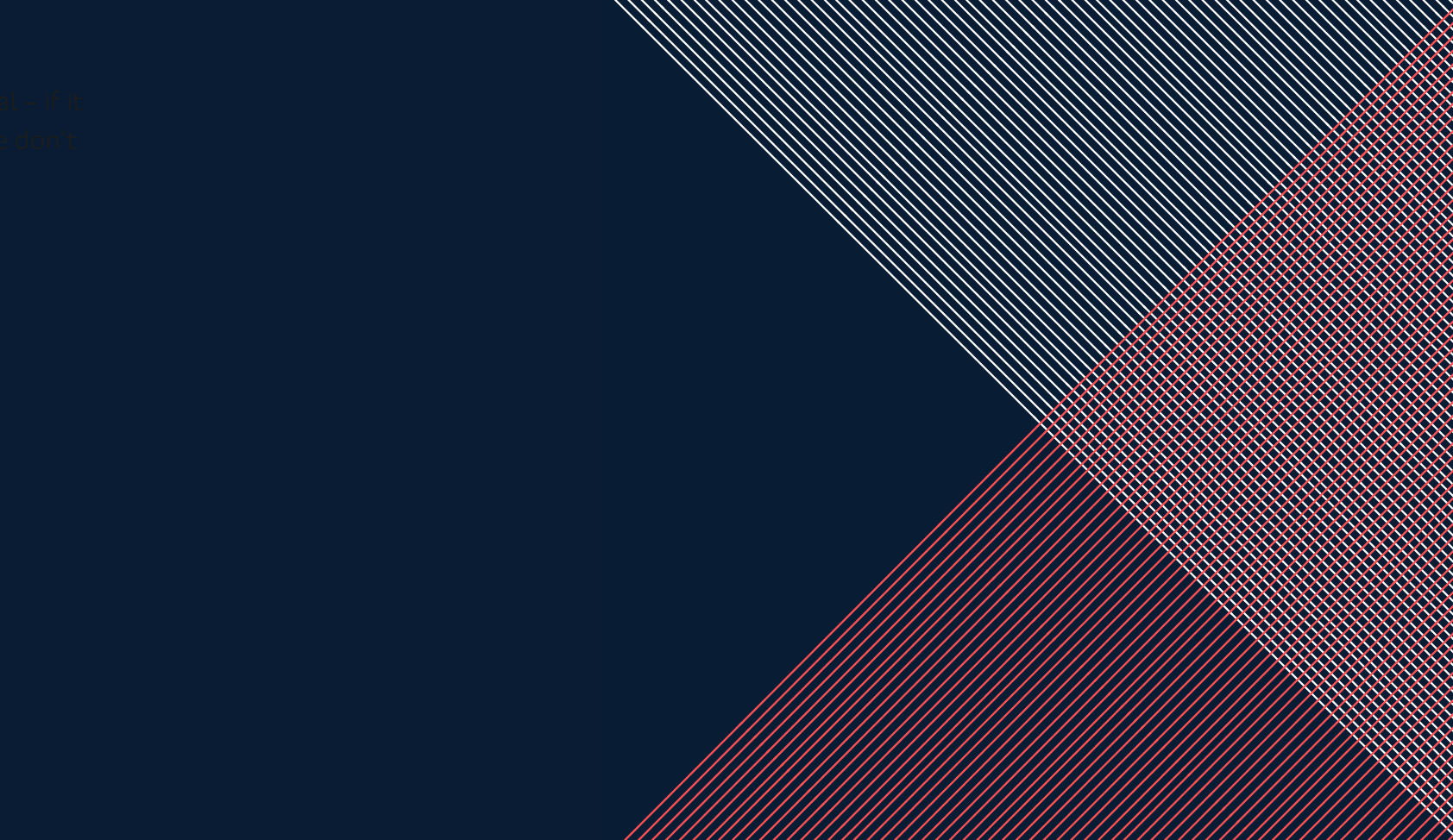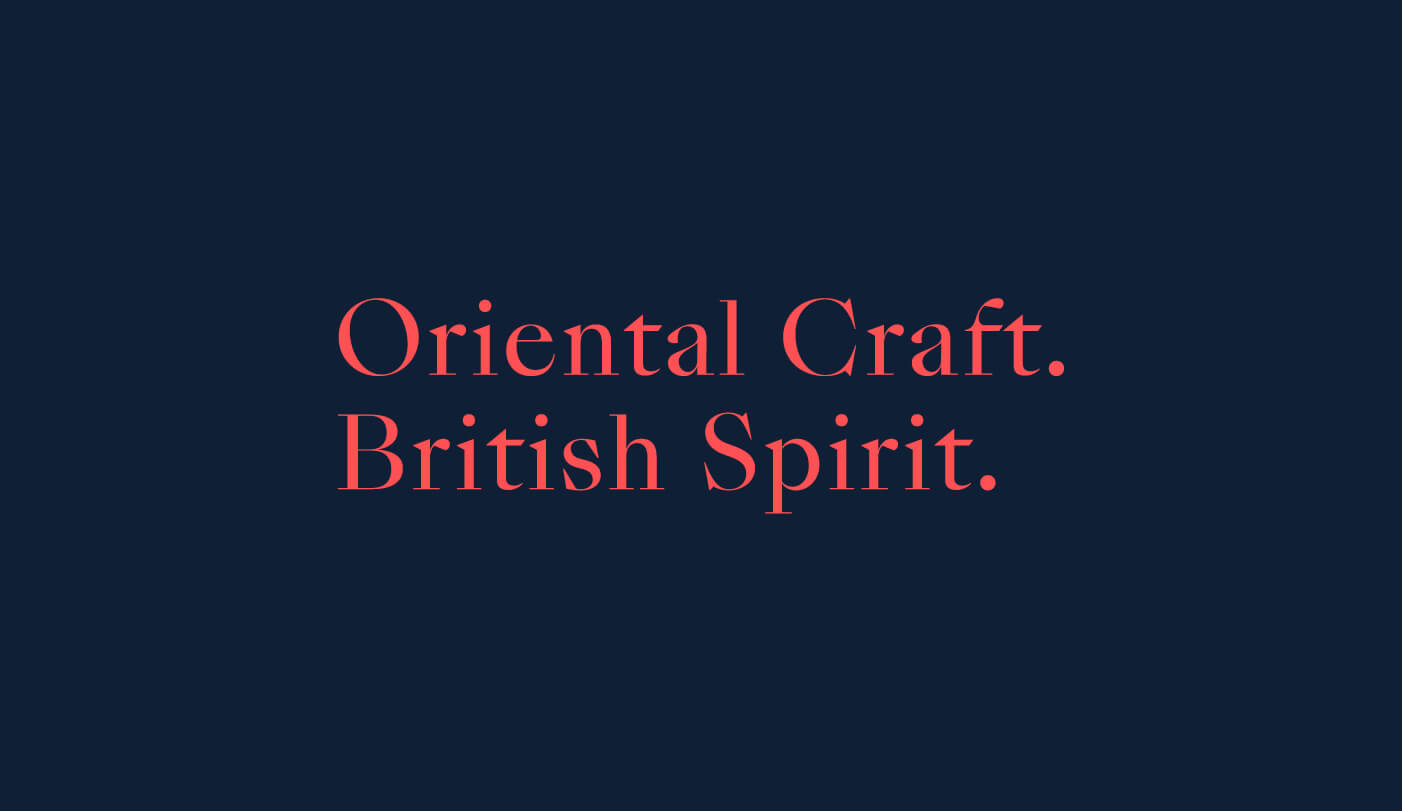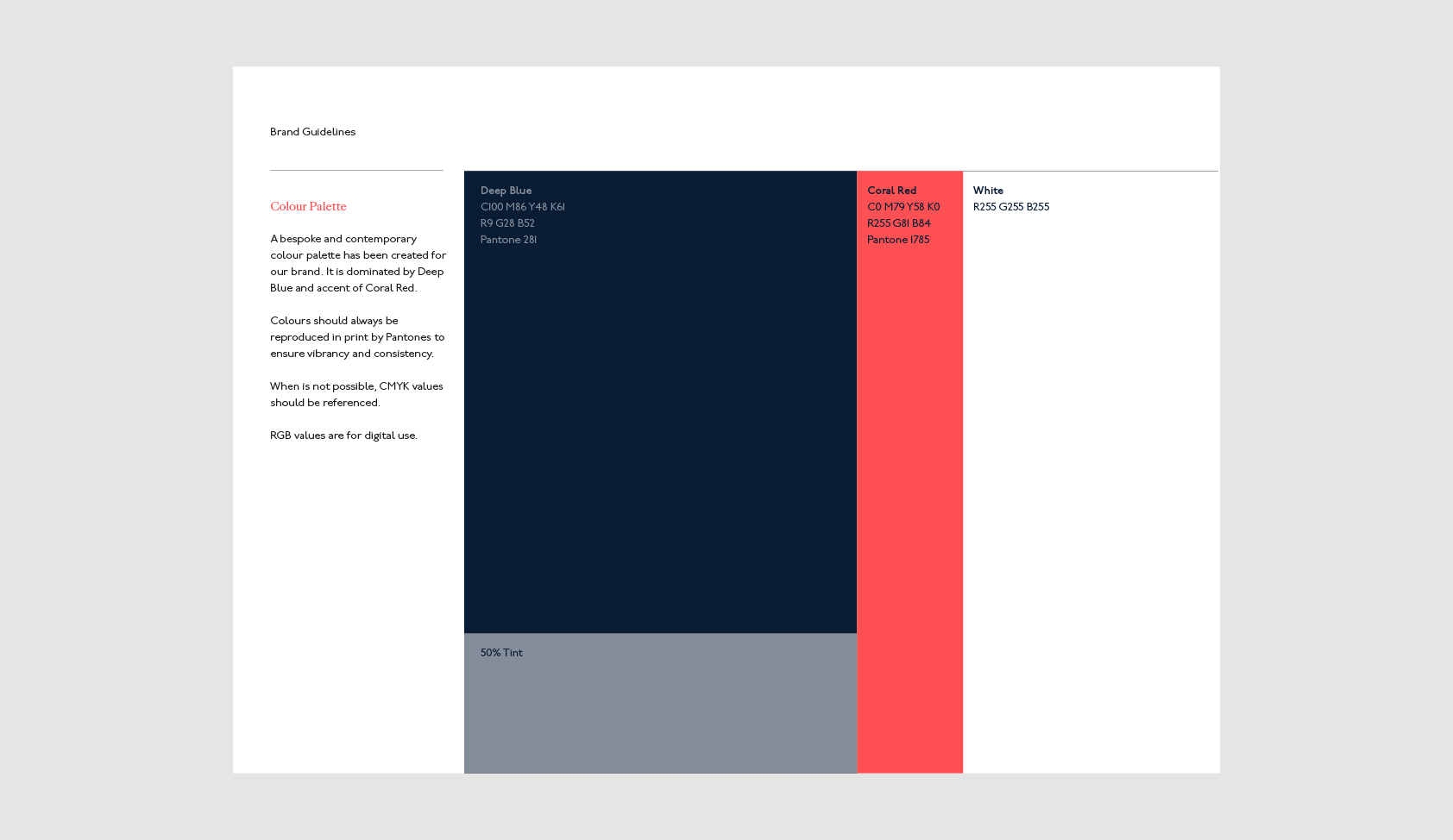 A MARK OF BRITISHNESS
It was important to the London Persian Rug Co. to show the British foundations of the business – to instil trust in potential customers and sit at a more elevated position than their competitors. We developed a mark and colour palette that drew on British traditions whilst being a subtle reference to the intricate knots within the carpets.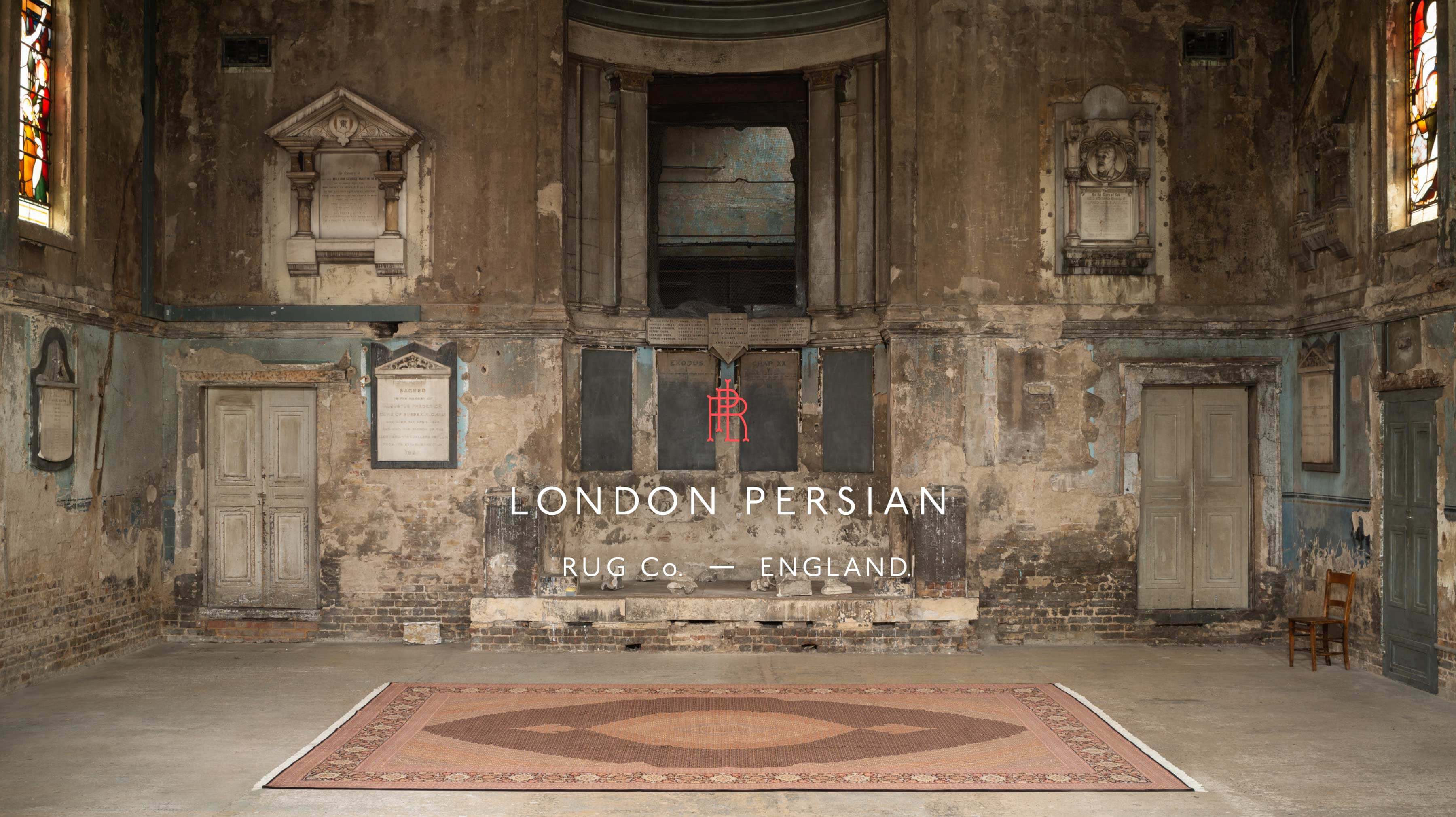 DRIVING SALES THROUGH DIGITAL
Customers normally visit the website before they make contact, so we had to design a site that gave them a taste of the vast array of rugs, explained clearly the services on offer, and drove sales leads.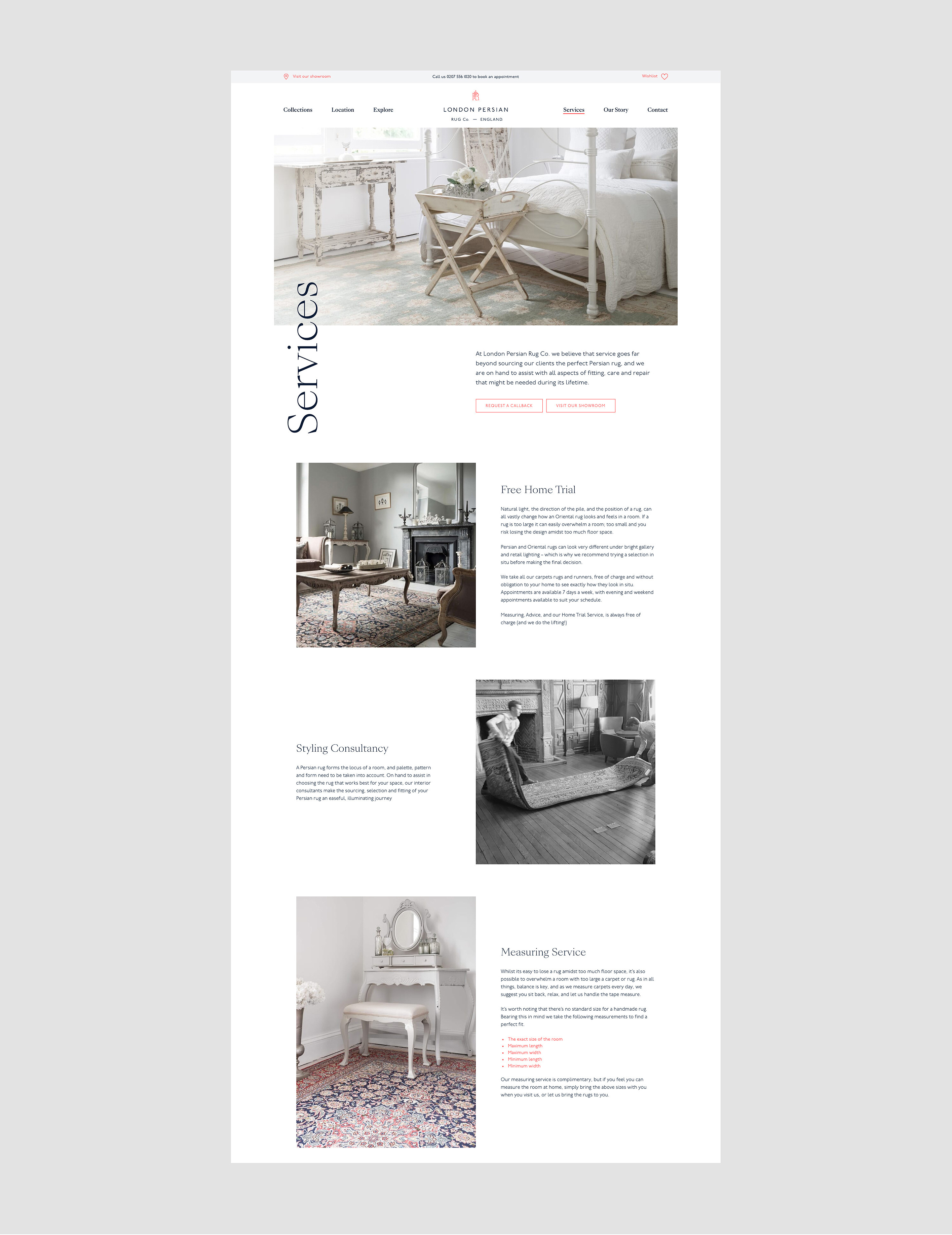 ENGAGING DIGITAL PRESENCE
The design of the site is deliberately minimal to allow the colours and designs of the rugs to remain the main focus. Elegant details such as parallax text, a rolling navigation menu and the roll in effect of images add sophistication to the site without disrupting the user journey.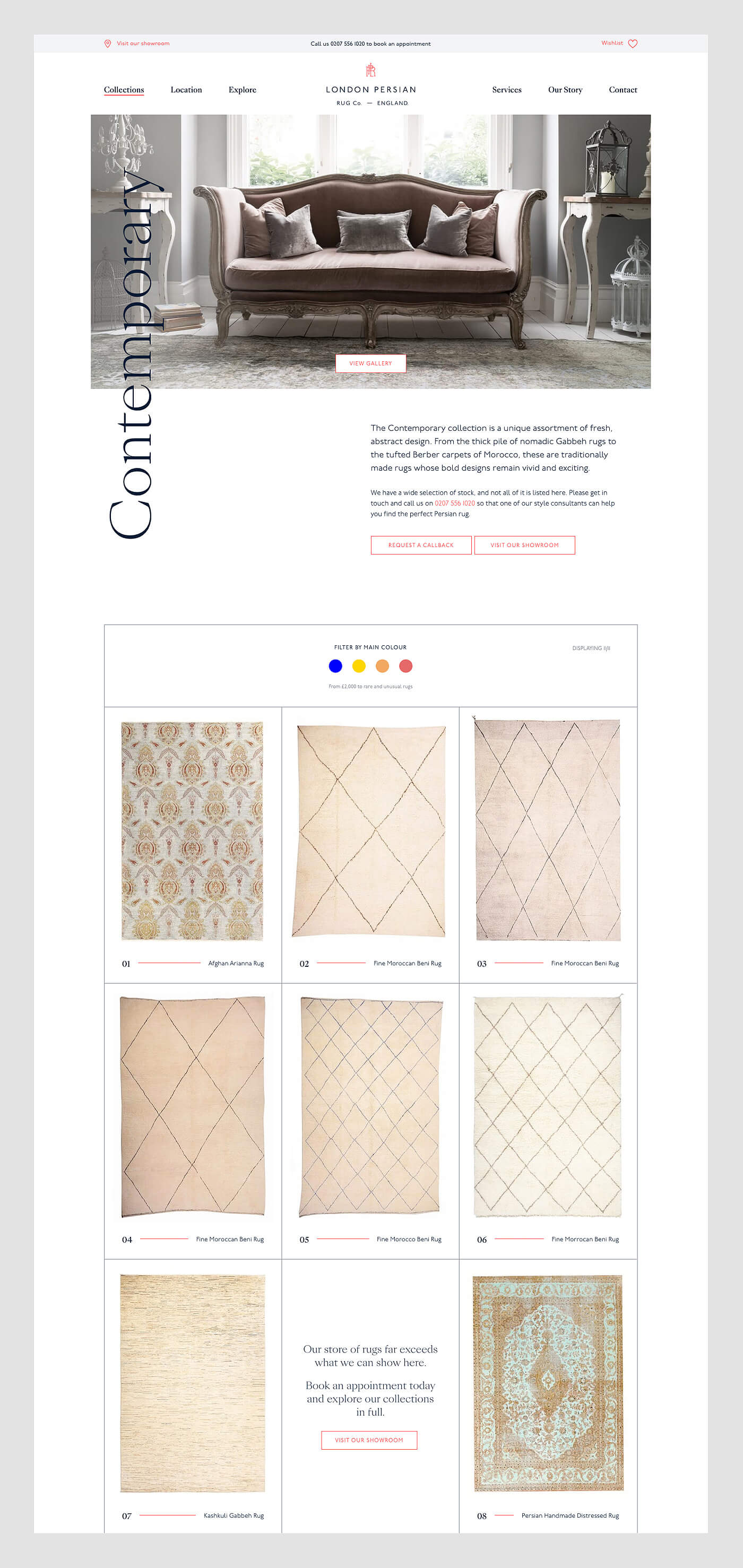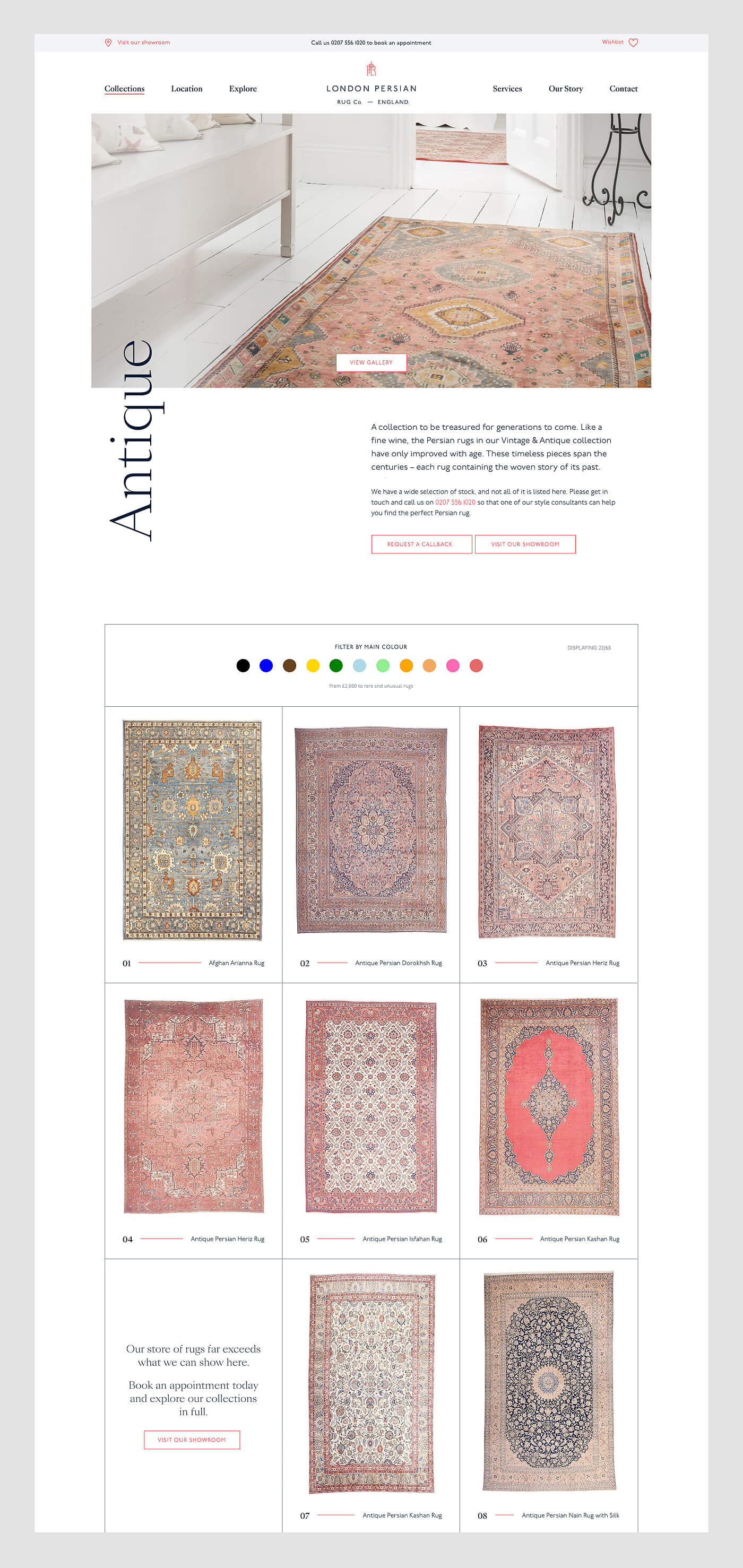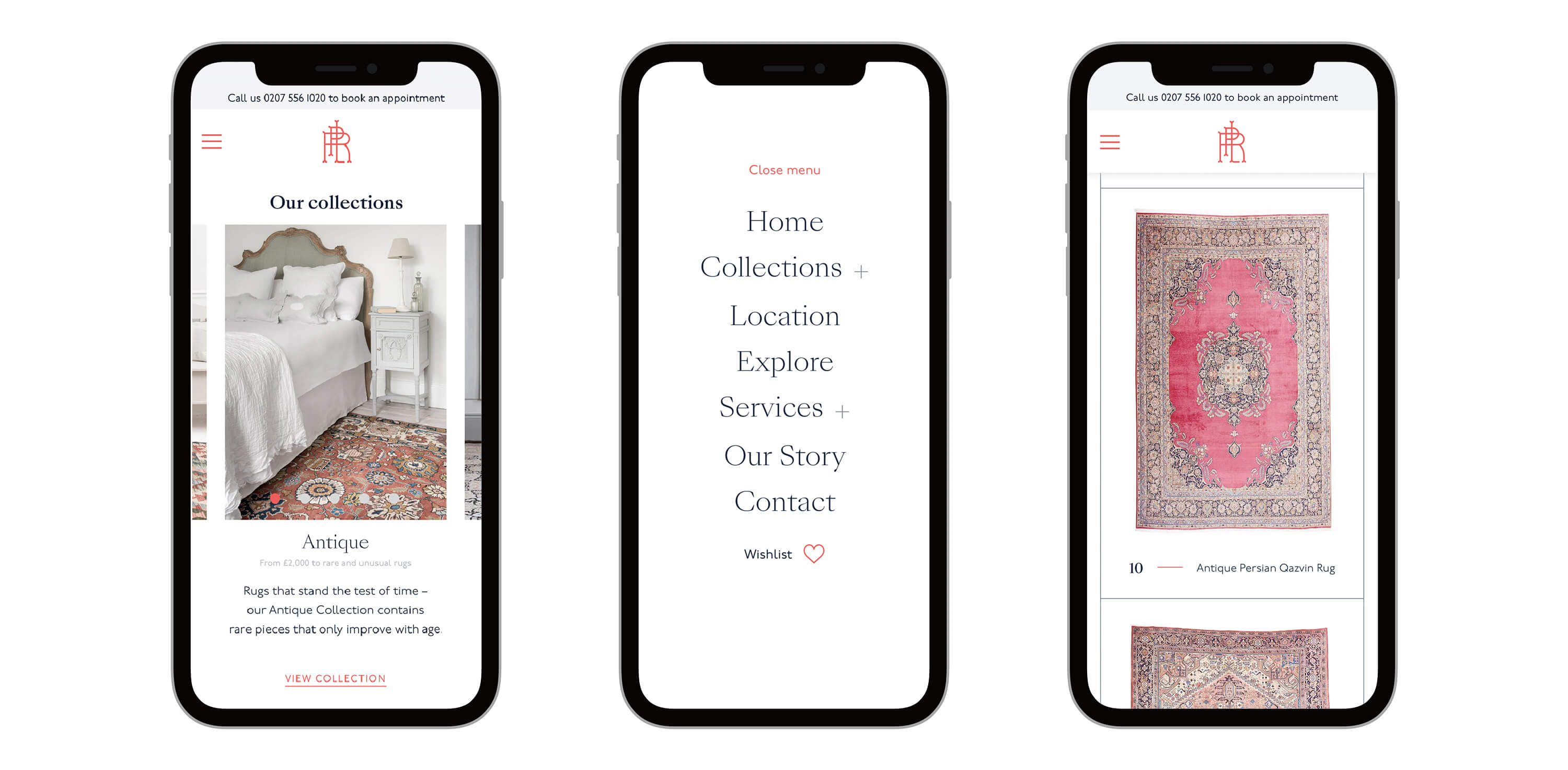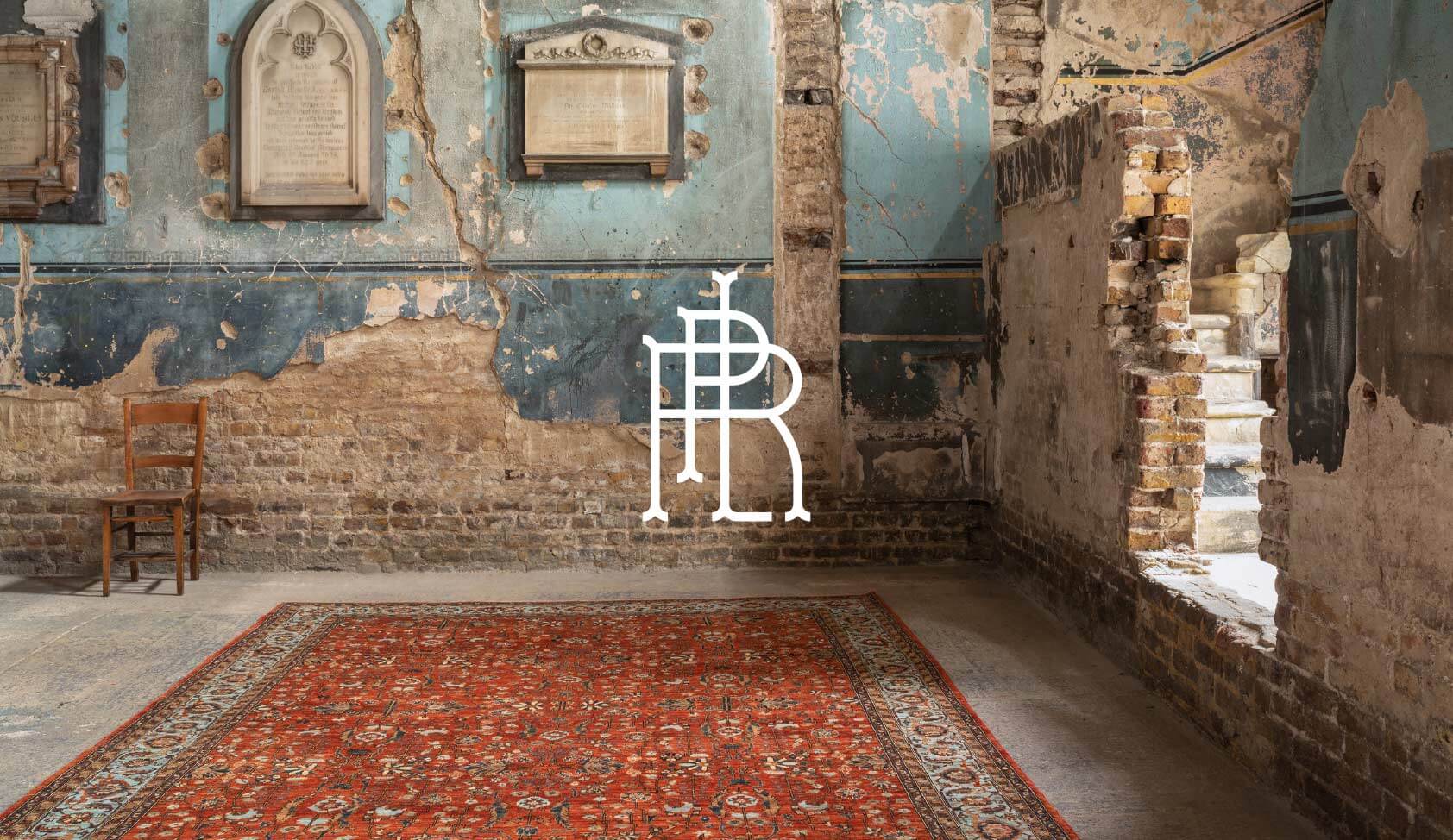 PROJECT SERVICES
Brand Strategy
Brand Positioning
Brand Identity
Creative Direction
User Experience (UX)
Website Design
Website Build